<![CDATA[// ><!]]>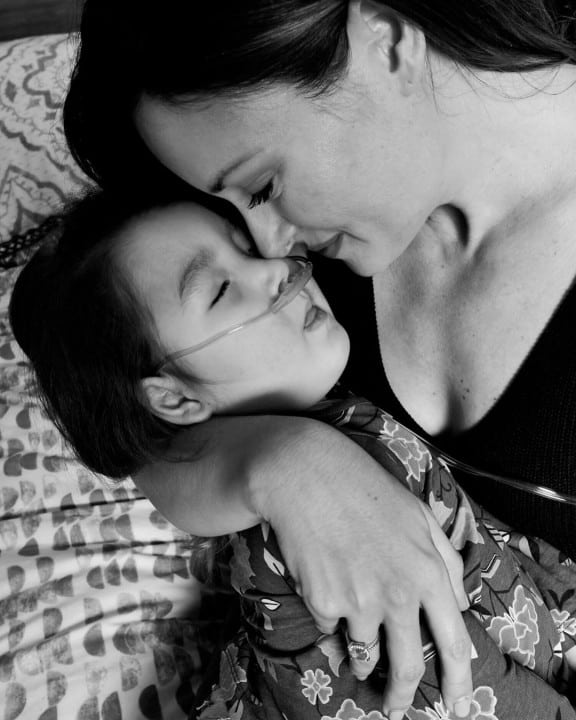 Last year I asked you to fight like hell for a cure to help our daughter, Adelaide, and the millions affected by epilepsy.  I wrote to you with a tone of desperation, as I could feel my three-year-old girl slipping away. Today I write to you in grief after having to say goodbye to Adelaide two months ago, but with unrelenting determination to continue this fight.
At seven months old Adelaide was diagnosed with infantile spasms, a devastating and difficult-to-treat form of epilepsy. For three years we fought for answers and better treatments in hope that something would help her, but we never did gain control of her seizures. In May it was determined that her disorder was neurodegenerative. Realizing that science was not going to catch up to our baby girl in time, we came to the impossible conclusion that it was time to let her go.
I am grieving an unimaginable loss, but I'm reaching out to you today—keeping a promise that I made to my baby girl. I won't stop fighting, advocating, and raising crucial research dollars. Too many of us have become members of this unfortunate epilepsy club, and the only thing standing between us and a scientific breakthrough is money for research.
CURE Epilepsy is on the front lines of groundbreaking research discoveries and new hope for countless patients and families. Through an ambitious and innovative research program, CURE Epilepsy has funded more than 240 grants in 15 countries to better understand the causes of epilepsy, uncover new therapies, and cure epilepsy once and for all.
There isn't an hour that goes by that I'm not paralyzed by the loss of our Adelaideybug, but if her memory can motivate others to care about this wretched condition and if it can inspire donations to be made in her honor, then I know her purpose in our world was immense.
One day, research will lead us to a cure. Let's make that day happen together.  Please join me in making a year-end gift to CURE Epilepsy, and ensure that research catches up in time for the next Adelaide.
I love and miss you so much Adelaidey—we will never stop fighting for you.
With gratitude and determination,
Kelly Cervantes
PS: Your contribution will go even further this season because a generous donor will match any new or increased contributions made by 12/31/19. Please donate today and bring us one step closer to a cure.