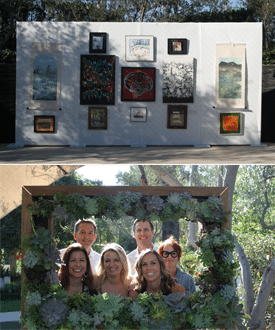 Join The Hidden Truths Project for the 1:26 The Art of Epilepsy art show and wine tasting. This event honors Dan Lowenstein, MD, for the vital work he does to help the epilepsy community.
This will be an evening of inspired artwork created by artists, who span the globe, linked by the common thread of epilepsy, as well as exquisite wine, courtesy of Bluxome Winery. At 1:26 The Art of Epilepsy, you will learn more about this nationwide art event, the fight against epilepsy stigma, and why epilepsy research is so critically needed in the quest for a cure.
The goal of the night is to provide a platform for this diverse population of individuals to let their voices be heard and their stories told. Although each of these artists stories' are unique, their works become a collective force to combat the injustices, discrimination, and marginalization directed against these individuals, many who continue to live in the shadows of this diagnosis.
Proceeds from 1:26 The Art of Epilepsy benefit CURE.
The original art will be on display and available for sale the night of the event.
In partnership with
A special thank you to the Jerome Foundation, dedicated to the health and well-being of children, for their incredible donation in support of CURE's mission to fund epilepsy research!