Blo Wicker Park Grand Opening
Sunday, March 31, 2019
6:00 pm - 8:00 pm CDT
Blo Blow Dry Bar, 1668 W Division St, Chicago, IL 60622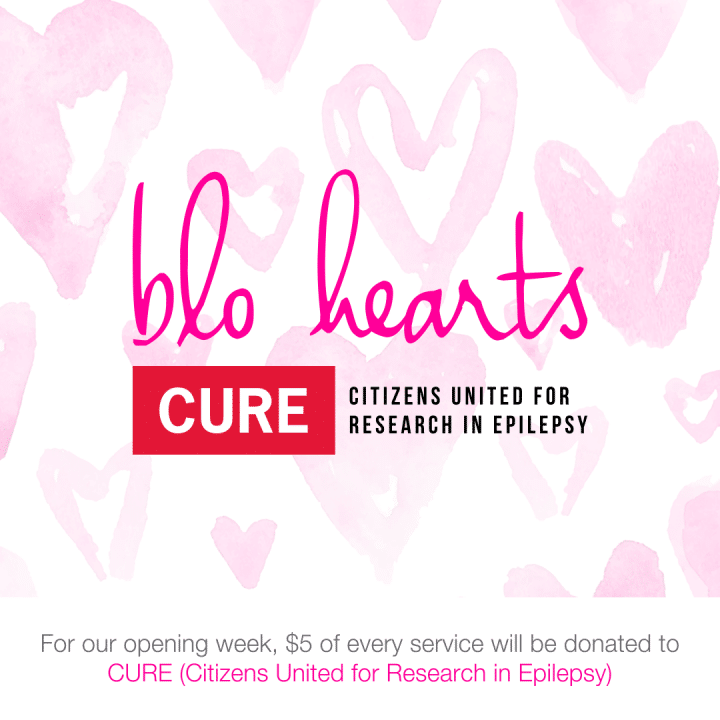 Celebrate the grand opening of Blo Wicker Park and raise funds for cutting-edge research! Blo Wicker Park is offering specials starting Friday, March 8 through Sunday, March 31, including $29 blow outs (regularly $45) and $39 makeup applications (regularly $60).
$5 of every service provided during the grand opening week will benefit CURE and support our mission of finding a cure for epilepsy, by promoting and funding patient-focused research.
Join us for a special celebration on Thursday, March 14! The grand opening party is happening from 6-8 PM at the bar.