Researching for a CURE Virtual Scavenger Hunt
Monday, July 20, 2020 - Monday, August 31, 2020

Anywhere!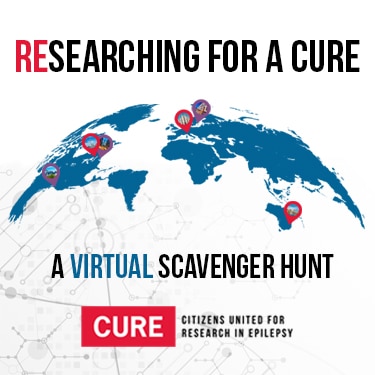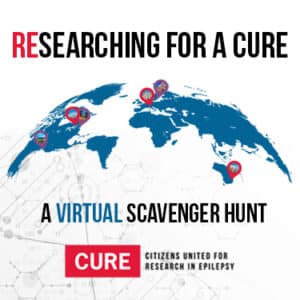 Are you struggling to stay active while social distancing? Then join us for ReSearching for a CURE: A Virtual Scavenger Hunt! This fitness program is a fun way to connect with your family and friends while helping to fund research and raise awareness about the need for research funding.
You can sign up to be a part of this virtual globetrotting challenge as an individual or you can build a dream team and tackle this task together. Each person or team should aim to reach 260,000 steps toward our ultimate collective goal of accumulating 26 million steps – traveling a 26,000 mile route – following a virtual world map.
The program starts on July 20 and will run for four weeks.
Participation is simple:
STEP 1: Register as an individual or a team for $26. Upon registration, you will become a CURE Researcher Investigator. When you or your team join the scavenger hunt, you will work together as a part of the larger ReSearching for a CURE team to discover research discoveries our grantees have made in the pursuit of the cures for epilepsy.
STEP 2: Find Supporters. Reach out to your family and friends – encouraging them to participate by joining you and combining efforts, registering individually, and/or helping raise critical funds for epilepsy research by donating to your optional fundraising page.
STEP 3: Prepare to track your progress. Download the Charity Footprints app to track your steps or integrate any fitness tracking device including Fitbit, Garmin, AppleWatch, Google Fit, Misfit, or Strava. If you prefer not to use a fitness tracker, you can log your workouts manually. Here are a few examples: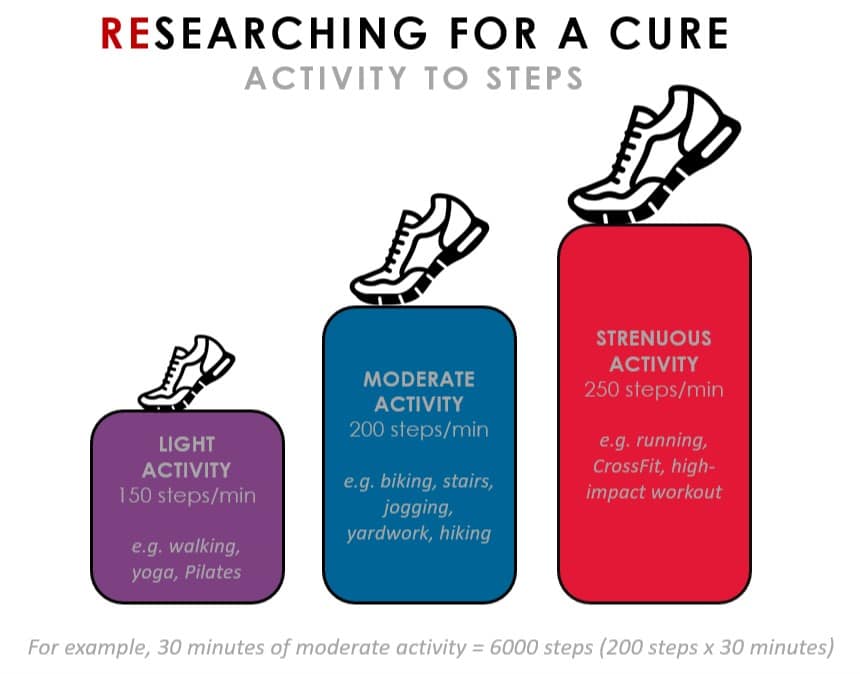 STEP 4: Start Researching (i.e. moving) Any physical activity of your choice will earn you steps, from walking around the block to biking your local trails! Each individual or team of CURE Research Investigators will perform their activity to accumulate 260,000 steps over a four-week period. Your search will begin on July 20th at CURE's home in Chicago. As you accumulate steps, you will circle the globe, uncovering six CURE-funded research projects. At each location, you will receive a stamp in your Passport Book, along with information on the impact of this research.
STEP 5: Celebrate your findings! Pat yourself on the back – you just traveled the world from the comfort of your hometown! However, the scavenger hunt is not over until we hit the collective goal of 26 million steps.
Register and become part of the team today!