Rock'n'Roll Race Series: Philadelphia
Saturday, September 19, 2020 - Sunday, September 20, 2020

Philadelphia, PA, USA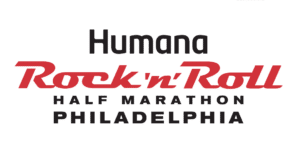 Rock the historic city of Philadelphia while raising vital funds for epilepsy research by joining Team CURE for the Rock'n'Roll Half-Marathon, 7.6K, and 5K! When you register with CURE, you'll gain free entry into this race through iconic US monuments.
In addition to the standard Rock'n'Roll t-shirts and medals, Team CURE athletes will receive:
Free race entry (at any distance)
Personalized Team CURE online fundraising page
"Heart of Rock'n'Roll" charity medal
Coaching and training plans via email
Plus, individuals who meet the following milestones will unlock:
Champion of Research ($500-$999)
Champion of Discovery ($1,000-$2,499)
Team CURE tech shirt
Team CURE race jacket
Champion of Hope ($2,500 and above)
Team CURE tech shirt
Team CURE race jacket
Entry into a raffle to win two complimentary tickets to the 2020 CURE Annual Benefit in Chicago (including airfare and hotel, if applicable)
To register, please email our Outreach Team at events@cureepilepsy.org.
Registered trademarks of World Triathlon Corporation. Used herein by permission.