<![CDATA[// ><!]]>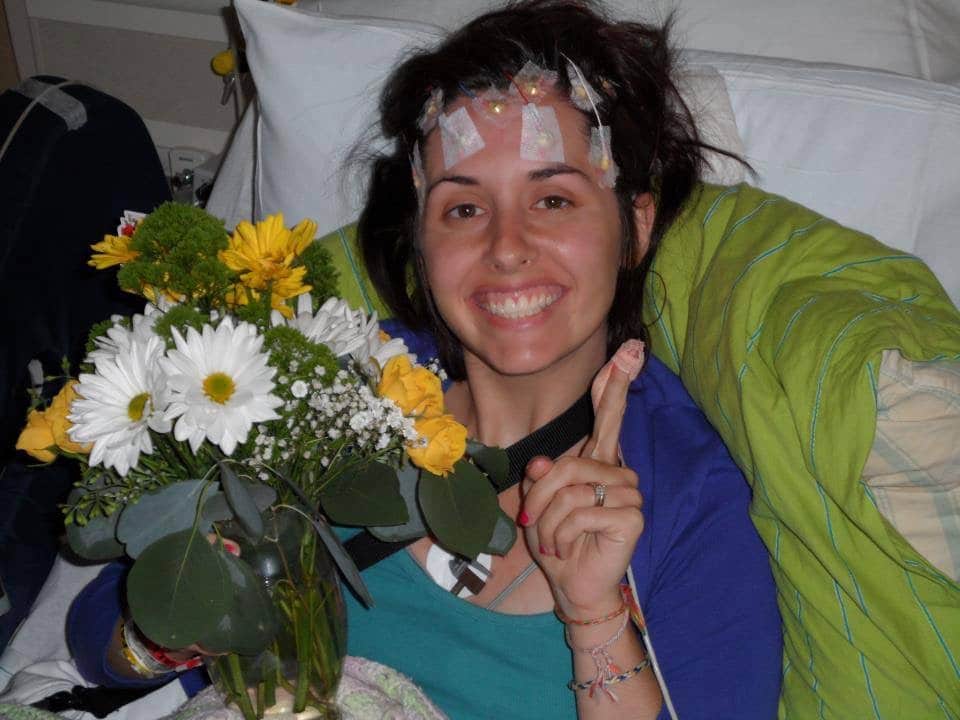 On March 6, 1998, my life changed forever. I was a healthy, free-spirited freshman in high school driving in a car with four of my closest girlfriends, and IN A SECOND the car crashed and I was propelled out of my seat, through the car window, and into a tree.
I spent one full week in a coma on a ventilator, and during that time my family learned that I suffered a traumatic brain injury. When I woke up from the coma, I thought that I was okay, until I realized I that wasn't. In speech therapy they would point to a pen, and I couldn't remember what the word was. They asked me to put a ten-piece puzzle together and I couldn't.  It was at that point that I started to understand the magnitude of my traumatic brain injury. Or so I thought…
It was not until I found myself mid-presentation in nursing school five years later that I had my first seizure. I suffer from post-traumatic epilepsy, a condition that can affect any one of us. At the time I knew nothing about epilepsy. They did not cover it in-depth in nursing school, and I was surprised to learn that 1 in 26 Americans will develop epilepsy in their lifetime, yet funding for epilepsy research lags behind other common neurological conditions.
Research is critical to transforming the lives of those living with epilepsy. CURE is leading a shift in epilepsy research and making measurable strides in pursuit of a cure.  They are working to shift the research focus from symptom management to understanding the causes of this complex condition. Your support today will help CURE focus its efforts and dollars where they are needed most.
For many people like me, symptom management is not enough. In fact, more than one-third of epilepsy patients do not respond to medications. When I was taking up to 20 pills per day and still having seizures, my neurologist recommended brain surgery to remove the scar tissue from my traumatic brain injury. I was one of very few candidates for this surgery, and not a day goes by that I don't pause and reflect on how thankful I am that it worked and that research made this life-altering surgery possible.
Fast forward to today, I have been seizure-free for eight years. When I reflect on my epilepsy journey, I would be sugar coating my story if I didn't share that epilepsy led me to hit rock bottom. But sometimes, we need to hit rock bottom in order to pick ourselves up.  Epilepsy has made me stronger, more compassionate, and more determined than ever to do my part to change the future of this disease.
As a mom who cares deeply about the world my children will grow up in, and as a relentless advocate for CURE, I ask you to pause right now. Consider the fact that IN A SECOND our lives can change. One day, research will lead us to a cure. Let's make that day happen. Please join me in making a year-end gift to CURE today.
With hope and gratitude,
Meg Busing
PS: Your contribution will go even further this season because a generous donor will match any new or increased contributions made by 12/31/19. Please donate today and bring us one step closer to a CURE.