In this month's epilepsy research news, we share two studies that have identified potential new mechanisms for preventing or treating seizures. The first study, conducted by CURE Epilepsy grantee Dr. John Swann and colleagues, uses an animal model of severe epileptic spasms to reveal a particular type of brain cell important in the generation of these spasms. The second study investigates the role of the brain's neuronal support system in managing brain hyperexcitability, such as that seen in epilepsy.
We also report an advance in the ability to forecast the probability of seizures, sometimes days in advance, using an implantable device. Another study finds that pregnant women with epilepsy do not have an increased seizure rate during pregnancy as long as their medication levels are carefully monitored.
Finally, we highlight a study finding a slightly increased risk of COVID-19 hospital admission and death in individuals with epilepsy who also have other risk factors or specific health conditions.
Summaries of these research discoveries are below.
Research Highlights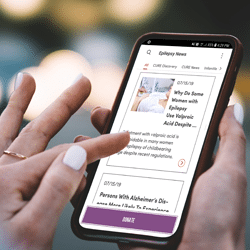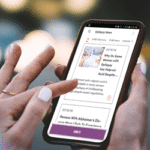 Get the latest updates on epilepsy research anytime, anywhere, in the palm of your hand with the CURE Epilepsy Research Mobile App! iOS | Android