Webinar: Surgical Treatment Options as Tools to Reduce the Risk of Mortality in Epilepsy
Thursday, October 26, 2023
1:00 pm - 2:00 pm CST
The pediatric epilepsy journey can be challenging and scary. Surgery has been less utilized but research has shown that it can be an effective treatment option, especially for those living with drug-resistant epilepsy. Surgery can reduce seizure frequency and lessen the risk of seizure-related death.
While surgery might not be an option for every patient, it is important to advocate for timely, comprehensive surgical evaluation for all people struggling with epilepsy and reduce the known disparities in access to surgical treatment options.
In this webinar, we will discuss how surgery is one of the tools available to treat epilepsy and why having a surgical evaluation is important. Attendees will also learn about how different treatment approaches can improve survival and contribute to improved healthcare outcomes.
This webinar is conducted in partnership with Partners Against Mortality in Epilepsy (PAME). The mission of PAME is to convene, educate and inspire all stakeholders – from the bereaved to those living with epilepsy, to health care professionals, advocates, clinical and basic scientists, and death investigators – to promote understanding and drive prevention of epilepsy-related mortality.  
About the Speaker: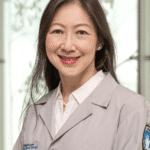 Sandi Lam, MD, MBA is the Division Chief of Pediatric Neurosurgery at the Ann and Robert H. Lurie Children's Hospital. She serves as a Professor and Vice Chair in the Department of Neurosurgery at Northwestern University Feinberg School of Medicine in Chicago, IL.
Dr. Lam's clinical focus encompasses pediatric epilepsy surgery and cerebrovascular surgery with expertise in surgical innovation, neuroendoscopy, minimally invasive surgical techniques, and development of multidisciplinary patient-centered clinical programs.
---
Q&A with Sandi Lam, MD, MBA
Is it an option for drug-resistant patients who have seizures as a result of FIRES? And perhaps you can explain FIRES in NORSE that are triggered across many parts of the brain. And similarly, is it helpful in the case of generalized seizures?
That's a great question because these are very, very challenging diagnoses. So I would say from a traditional surgery standpoint, it is kind of the most straightforward when there is one area of the brain causing seizures and we can do surgery to remove that area. So that is kind of the most straightforward. And I had mentioned that we need to tailor epilepsy surgery options to the patient. And some are much more complex.
And the scenarios that you talk about, I mean generalized seizures or FIRES are really much more complex, but we actually have more options than when I first entered the field, which is we're looking for this lesion, the one guilty area, and removing the guilty area that's causing the seizures. And now we have neuromodulation, so vagus nerve stimulation, which is kind of a more broad way of stimulating the vagus nerve with broad projections to the brain to really kind of try to tell it to calm down.
But now we have other ways with brain stimulation, having deeper either targeted ways when we know that there's a certain area we can put the electrodes there to do stimulation in a targeted area. Or we can actually have thalamic stimulation, which actually tries to help the whole network. And we really don't, in those scenarios, we don't know one area where the seizures are coming from.
It's actually a more kind of generalized epilepsy where we're actually targeting deep targets in the brain to actually tell the entire brain to have neuromodulation effects. So patients were not candidates for epilepsy surgery 20 years ago, or even 10 years ago or maybe even five years ago. Our thinking and our ability to do these surgeries safely and use these technologies more effectively is evolving and we're getting better and better and we're learning together.
At what age can you be a candidate for DBS or RNS? So deep brain stimulation or neuromodulation responsible?
From my standpoint, we don't give up. We are always looking for is there something that we're missing or something more that we haven't tried or something that we haven't thought of that could really be, that we can think of. Do we have more tools in our toolbox? So surgery is a tool, and we've thought about different types of surgery for patients who are even the youngest patients.
So when you think about a DBS, a deep brain stimulator or an RNS, a responsive neurostimulator, technically the US FDA approval is actually for adults, for patients 18 years old and above. We have actually implanted these device in children and even school aged children or a little bit younger. So while the companies will have to kind of stick to compliance and regulatory approvals, there are just human factors.
Where we tailor the treatment that we give to patients in a way where we decide as a whole team along with the family, if we think that there is a good chance of this helping have seizure control, then we actually consider it all together. So from a care team standpoint, there's good precedent that at my center and actually multiple specialized centers in the country, we are doing cranial stimulation for children.
What is the frequency of DBS and RNS now? How common is it? Is it still considered exploratory or new?
That's a good question. And I guess it depends on who you ask, right? So it is relatively new, but it has been used for… I guess when you look at the trials and onward, I would say I have seen data that's at five years and 10 years. I would not call it experimental at this point because there have been trials and studies that are ongoing as well. I would say it would depend on the patient and the family and also your care team.
So I think that the patient and family have to be comfortable with their care team, and there has to be that trust. And also the care team has to be comfortable with what they're offering. So they have to have that level of experience with the treatments that they're offering. So it really is a combination of factors, but at a place that is really thinking about being innovative and really just not giving up and not taking, we don't know or no for an answer.
And having that hope and curiosity to see are there things that we can do to help patients? That's actually how we get better. And as I told you, when I first trained in this field and when I first started my practice, a lot of these were not actually even available. And now that they're available, I've been lucky to be part of teams and centers that have been among the first to apply these technologies such as laser ablation or putting in responsive neurostimulation into children and doing endoscopic epilepsy surgeries.
And now we actually have quite an accumulated experience where my partners and I probably have one of the largest experiences among pediatric centers. So there is a certain level of comfort and experience to understand what are the tools in our toolbox. We don't want to offer a tool that we don't have, and we want to offer the tools that we know, right? That we know what the result is going to be and be able to really look you in the eye and work with families and say, you know what?
I believe this is going to help. And I know that in my experience I can say that I can do this safely, and I really have that hope of being able to help you. And we need the whole team to do this, and we need to be able to make those choices together.
How long did it take for RJ to recover?
RJ was at Lurie's for one week and then we went straight over to inpatient rehab at Shirley Ryan for exactly 30 days and then we were home. We did intense PT, OT, and speech three days a week for three hours, one hour each section. And that was for about six months or so. And then we graduated to outpatient PT, OT and speech. And I would definitely say just a word of advice to those who are intense physical therapy, occupational therapy and speech therapy.
Start looking in advance because I know where I'm from, it was a long waiting list. However, like how Dr. Lam said that advocating for your child, I advocated heavily. I searched high and low, I put him on multiple waiting lists and it was first come first serve.
---
The information contained herein is provided for general information only and does not offer medical advice or recommendations. Individuals should not rely on this information as a substitute for consultations with qualified healthcare professionals who are familiar with individual medical conditions and needs. CURE Epilepsy strongly recommends that care and treatment decisions related to epilepsy and any other medical condition be made in consultation with a patient's physician or other qualified healthcare professionals who are familiar with the individual's specific health situation.