3.4 MILLION AMERICANS SUFFER FROM EPILEPSY.
Epilepsy, also called seizure disorder, is a diverse group of neurological disorders of varying types and severities which are characterized by recurrent seizures. When a person has had two or more seizures which have not been provoked by specific events such as trauma, infection, fever or chemical change, they are considered to have epilepsy. An estimated 65 million people worldwide currently live with epilepsy. One in 26 Americans will develop epilepsy in their lifetime.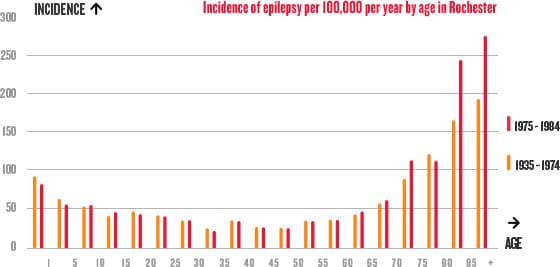 EPILEPSY CAN AFFECT ANYONE.
Epilepsy and seizures can develop in any person at any age. New cases are most common in children, especially in the first year of life.