A Mind Unraveled: A Memoir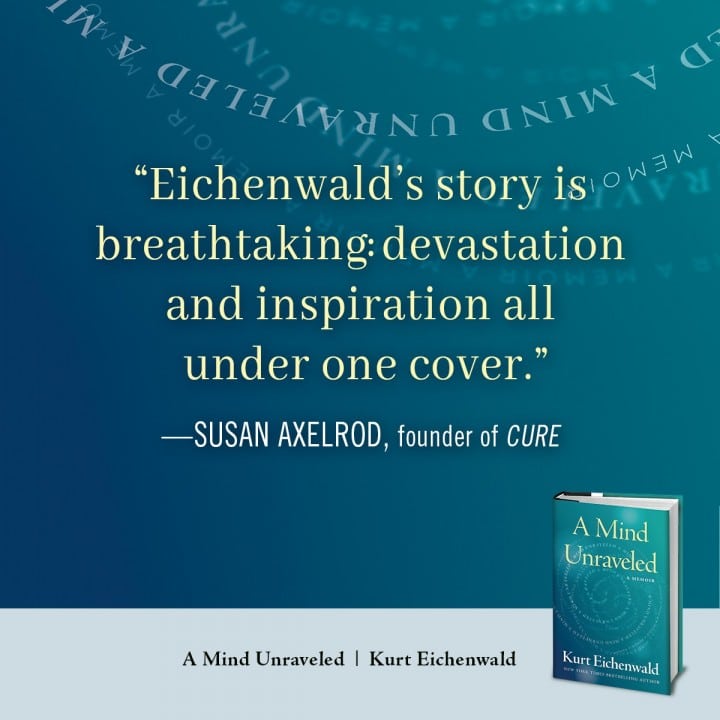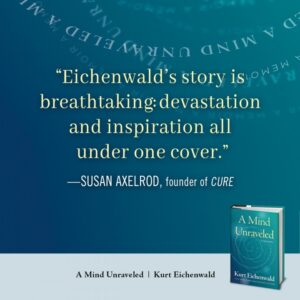 A Mind Unraveled is the compelling story of acclaimed journalist and New York Times bestselling author Kurt Eichenwald's ongoing struggle with epilepsy—his torturous decision to keep his condition a secret to avoid discrimination, and his ensuing decades-long battle to not only survive, but to thrive.
50% of the royalties from sales of A Mind Unraveled benefit CURE Epilepsy and support our mission of finding a cure for epilepsy, by promoting and funding patient-focused research.
A Mind Unraveled is an inspirational story, one that chronicles how Eichenwald, faced often with his own mortality, transformed trauma into a guide for reaching the future he desired. Defying relentless threats to his emotional and physical well-being, he affirmed his decision to never give up, and in the process learned how to rise from the depths of despair to the heights of unimagined success.
Eichenwald hopes his memoir will not only show those with epilepsy that they can accomplish what they want in life, but also will battle epilepsy stigma: