"Learning healthcare systems" is a method of improving clinical outcomes in patients by collecting and analyzing privatized electronic health data, then rapidly disseminating findings to change medical practices.  This approach is highly collaborative, bringing together patients, families, doctors, and researchers from institutions around the country and even globally.
Two learning healthcare system initiatives are actively working towards this goal specifically for people with epilepsy, one focused on care for adults and one focused on care for children.
This webinar will discuss the progress and potential impact of the Pediatric Epilepsy Learning Healthcare System to epilepsy patients, their families, and to the entire epilepsy research community. At the end of the presentation, audience viewers asked Dr. Zach Grinspan questions on how data and collaboration is being used to improve patient care and outcomes.
You can download the full transcript below.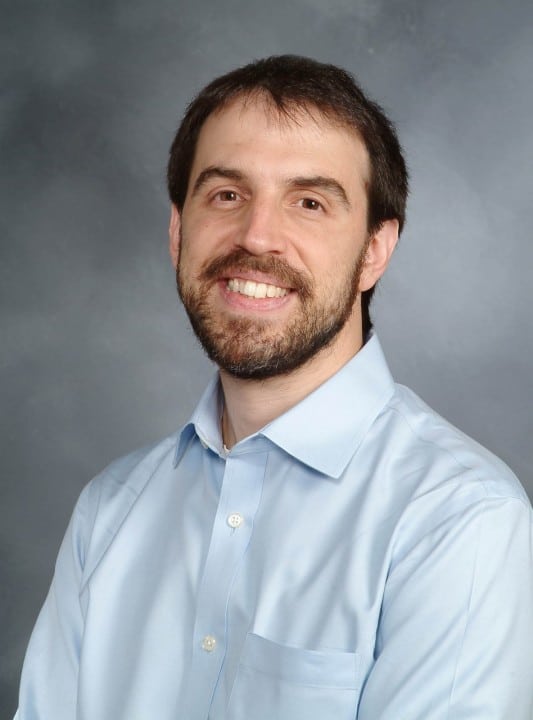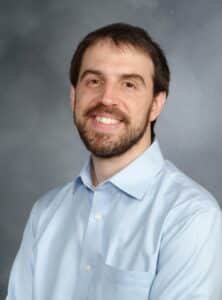 This webinar is presented by Dr. Zach Grinspan, Associate Professor of Population Health Sciences and Pediatrics, and Director of Pediatric Epilepsy at Weill Cornell Medicine.  He is primary investigator of the Pediatric Epilepsy Learning Healthcare System project and the Rare Epilepsies in New York City project, and currently serves as chair of the steering committee for the Pediatric Epilepsy Research Consortium.
Audience Q&A with Dr. Grinspan
From a digital perspective, what are your biggest data-gathering needs at this point?
Let me be a little wordy with my response. We've had many conversations with IT groups around the country about how do we standardize process of getting electronic health records. Other groups have done that and I think we need to get better at that.
Right now, it's a lot of phone calls and a lot of specifications. It works. We're getting there, but we could certainly be more efficient. We have a good system to transfer the data. Now that we have the data, we're starting to run into some bottlenecks with the processing. We have one analyst working through it. As we scale up, we'll need more people processing the data and getting it ready. A lot of the technology is free, so we have a good pipeline to get the reports out.
We have electronic health record system questionnaires deploying over the next few months. Epic is going to release our questions this month. Cerner is not far behind, and someone has already built the questionnaires in Athena. We'll want to expand to other electronic health record vendors, because we really want to be vendor agnostic. Then, we'd like to bring more data in.
Data from EEGs, MRIs, devices, and patient-reported outcomes would be amazing. People who wear devices are walking around collecting data moment to moment with an RNS or a VNS, and so we want to explore partnering or working together to include that data. Some of it is humanware. I think technology is relatively straightforward. It's just a matter of all of the conversations and figuring out how to get the data out, move it, and link it.
Have advancements in implants, watches, and other devices helped you understand more about medication efficacy for patients? Has this new data increased the whole picture of an epilepsy patient's day and changed the way you view potential versus multi-drug prescription regimens?
It's a great question, because what it gets at is that, in the digitized world, you have people who are creating oceans of data, begging the question, "Can we do anything with it?" For some patients, the answer is absolutely. Certain kinds of data, like VNS and RNS data, can help doctors make very targeted changes. The question is, how do we scale that process and how do we learn from it? And the question is very compelling. We are not there yet, because we don't quite know how to do this yet at scale. It's a long-term goal of ours.
Can the collected, aggregated data be individualized? Or can that data be available to doctors and patients for a fee? For example, if RNS data is collected, would somebody need to pay in order to see their own data?
I've never had anyone ask me for a copy of their VNS or RNS data. It's certainly doable and the data is, after all, coming from the patient. I don't see any obstacle to that.
Other learning health systems use identified data, so their databases know your name, date of birth, everything. These systems actually do provide as the questioner poses direct services. "Here is a patient-level report about how your patient is doing."
We shied away from that for privacy reasons. Data breaches can be devastating for so many reasons, so we opted to use less personalized data. We don't know anyone's name, date of birth… we do know zip codes, but we don't know where patients live or their medical record number. That was intentional.
Our thought process here is that we can send information to individual centers, which can identify the patient. The report might say, "Patient ABC had this happen." Then the center has the ability to say, "ABC is actually John Smith." They have to do that extra step. I don't know it's John Smith. I know it's ABC.
This method helps make the data more secure, but we're very much about data sharing, and so we have promised all of our collaborators that they can have their own data with no questions asked. We'll just give it back to them. We've crunched it and processed it a little bit because we want to promote your new faculty, we want to promote residents, and fellows who do research projects. Then, for the network, if one investigator says, "I have an idea. It works on my own data. Can I do it on everyone else's data?" Then, we have a very straightforward process to allow that to happen, too. We really all want to learn together.
You've talked about data sharing. Will data sets be made publicly available?
I don't think we've thought about that really. The data sets we have qualify as limited protected health information (PHI), so we can't share information like dates of birth and zip codes. But the full data sets… I mean, theoretically we could. I think we'd have to talk and think a bit more about that.
A lot of networks want to make sure that patient data is used for a purpose that's aligned with the mission of the organization, so there's often a process. We don't have such a process in place right now, but if that became something of interest to the community, there's no reason we couldn't start planning.
How have you had to overcome the barriers of institutions not wanting to share their data with other institutions?
I thought that was going to be a huge problem, but it doesn't seem to be an issue. Everyone's so happy to share. It's really nice. As much as I'd like to say I'm a pioneer, I'm not. People have been working on this in other fields for more than a decade, so the ground has really shifted and we're in a new world.
The Pediatric Hospital Inpatient System has data from roughly 45 centers, including data from Cornell, Columbia, NYU… and you can walk from one to the next in an hour. I think that the culture, particularly in pediatric hospitals, is very mission-driven, so these potential issues of competition and "you can't have my data" has just not been a problem.
What are you doing to monitor and measure the impact of diet on seizure control?
It's not easy to figure out who is on an epilepsy-related diet and who isn't from the data we have. I showed you that one question about the seizure frequency, but we built in some questions also about diet. It's pretty epilepsy-specific, so the options we list are the ketogenic diet and modified Atkins, low glycemic index, or other. That'll give us some high-level information about who's on what diet, if it's working, and similar information. More detailed information about specific foods and specific exposures would mean a whole different level of data collection.
Are you familiar with the Observational Health Data Sciences and Informatics (OHDSI)?
Let me nerd out for a bit! One of the major questions we've had is, "What does a tables look like in the database?" A lot of people have spent whole careers thinking about that for health data. The Patient-Centered Outcomes Research Institute, has advocated use of PCORnet, the PCORnet Common Data Model.
Our data looks a little bit more like PCORnet mixed with the OMOP model. Currently, our data model is our own, which could be sort of seen as a simplified version of OMOP and PCORnet. What we told our sites is, "If you have the data in PCORnet or if you have the data in OMOP, just send that. Don't reinvent the wheel." No one's taken us up on the offer, so it seems like operationally, a lot of the sites are finding it easier just to kind of make a custom extract for us and just sending us what we want, which we've been fine with.
Would it be beneficial for a healthcare provider to have the PELHS questions answered before the visit versus during the visit?
Yes and no. We really want curated data reviewed by a clinician. The workflow that this question proposes is a good one, in which the parents or the young adult enters the data in prior to the visit, and then the clinician and the family review it together. That would be totally okay!
We've spoken with Rob Moss, who runs SeizureTracker, and he's very excited about this idea. He's been working to link his application with Epic, which is one of the electronic health record vendors. What we've asked is, "If you get that workflow there, can the SeizureTracker data populate the learning healthcare system data?" We're agnostic on how the data gets into the system. If the data gets in there and the clinician vouches for it, then we're good.
Are patients and their families aware you are collecting these data? How do they feel about participating?
We've been very deliberate from the beginning in maintaining communication with advocacy groups and including parents and people with epilepsy at the highest levels involved in developing this system, so there are representatives. That being said, if a parent bring their child to one of the centers involved in this project, they wouldn't know that the information from that visit is being brought into our Learning Healthcare System.
The reason we forgo getting patient and caregiver consent is that the labor required is too much work for the kind of data we're gathering. The way electronic health record data is used for research in this country tends to support that. Institutional review boards granted us an exemption from the federal regulations from HIPAA, which allows us to look at the data without getting explicit permission from a hundred thousand people.
We're comfortable with because we feel the good things we're going to learn far outweighs the risk to loss of privacy. We've been quite intentional, as I said, about making sure that the data that we have doesn't have a lot of personal information – no names, no addresses. We have dates of birth, but lots of people share same dates of birth. When we've spoken to advocacy groups, most people are in agreement that the labor required is too much work to get those consents. We'd spend all of our effort doing that and the groups would rather us do the learning . We got all of the approvals. We have data use agreements. We have all of the legal and ethical infrastructure, but it's true that you wouldn't know that your data is going to be in there necessarily.
How have you involved patients in designing this system, the process, and the governance? Are differences between the Pediatric Epilepsy Learning Healthcare System and the other system that you mentioned in your presentation?
Both systems are quite deliberate and have made a big effort. The ELHS, the Epilepsy Learning Healthcare System, is run out of the Epilepsy Foundation, which at its heart is an advocacy organization. I think the DNA there I think is much more about patients' perspectives. We were aware of that. We wanted to make sure we were listening and including that voice, which is why we bring everyone on the calls.
As a example, when we put our forms together, we wanted to have a scale like, "How often are you having seizures?" In the original scale, the most you could say was multiple per day. A couple of parents were like, "My kid has more than that."
"What do you mean?" we asked. "Multiple per day, that's it." Parents said, "Yeah. I can't even count because there's so many."
We said, "Oh, okay. We missed something important." Now the highest level is "too many to count."
Is there the possibility for an international collaboration? Could it be even better with hundreds or thousands in the wider group?
I love that. Whoever wrote that question, we are like mind melded. We've had some conversations about collaborating internationally. Building the questionnaire into the healthcare records vendors' system, then all of their customers internationally can then use the form. Then, if you get a collaborator, then the data's already there. The collaborator just has to send it.
How do I encourage my neurologist to participate in The Pediatric Epilepsy Learning Healthcare System?
Tell them to email me. We have some funding and we were provided 20 participating centers some seed funding. That money has run out, but some sites are willing to join with internal resources. At present, if there are sites that are enthusiastic, they can just find me and I can have a conversation with them.
The other thing is that 54 of the US Pediatric Epilepsy Centers are part of PERC, and I am pitching and giving updates on this through all of our PERC calls. We just had our annual meetings last week and we have calls every other month. Find out if your center is part of PERC, find out who the PERC representative is, and then having that person reach out to me.
---
The CURE Leaders in Epilepsy Webinar Series has covered many topics related to epilepsy and innovations in research. Check out our full list of available webinars here.
---
The information contained herein is provided for general information only and does not offer medical advice or recommendations. Individuals should not rely on this information as a substitute for consultations with qualified health care professionals who are familiar with individual medical conditions and needs. CURE strongly recommends that care and treatment decisions related to epilepsy and any other medical condition be made in consultation with a patient's physician or other qualified health care professionals who are familiar with the individual's specific health situation.