CURE Benefit
CURE Epilepsy's 2022 Annual Benefit
Wednesday, June 1, 2022
5:30 pm CST
600 E Grand Ave, Chicago, IL, USA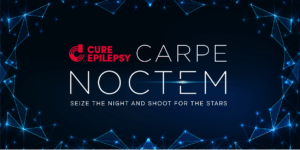 On June 1, 2022, we held our Annual Chicago Benefit. It was an evening of celebrating the progress we have made in advancing science to find a cure and sharing powerful stories from the community. Thank you to all the individuals, families, clinicians, researchers, donors, and sponsors from across the epilepsy community who joined us for the evening. With all of your generosity and support, you helped us raise over $1.9 million for innovative research that will help us find a cure for this terrible condition. With your continued support, we know we will reach our goal: a world without epilepsy.
If you weren't able to join us, you can still donate here to help us fund even more vitally needed epilepsy research.
Thank you to our musical performers, Barenaked Ladies, for joining us for the evening and sharing their talents with us.
Some photos of the evening are below. You can see all photos from the benefit here (use the case-sensitive password CURE2022).