CURE Benefit
CURE 2019 Annual Chicago Benefit
Monday, November 18, 2019

AON Grand Ballroom, Navy Pier, East Grand Avenue, Chicago

Monday, November 18, 2019
5:30PM | Reception
6:30PM | Dinner, Program, and Entertainment
Children whose lives have been touched by epilepsy inspire us – children who've lost their fight, children who are still battling the impact of this disease, and generations to come.
Researchers propel us – they give us hope for a day when children can live seizure-free lives and achieve their dreams.
You empower us – your support allows our researchers to take flight, opening up new horizons and soaring to new scientific heights. Your support offers millions of families the belief that their children, too, will be able to take flight and pursue their dreams, free of epilepsy.
See moving performances by: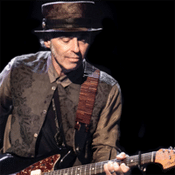 Nils Lofgren
Nils Lofgren is a Rock & Roll Hall of Fame inductee, Member of the E Street Band and Neil Young and Crazy Horse.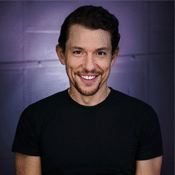 Miguel Cervantes
Miguel Cervantes is a stage and screen actor currently performing as Alexander Hamilton in the Chicago production of Hamilton.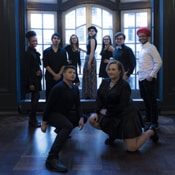 Musicality
Musicality is a Chicago-based youth vocal group, known for gripping sounds and thrilling performances.
Your support creates amazing progress in epilepsy research and will continue to drive science forward until our mission to find a cure for epilepsy is accomplished.
Valet and general parking are available. Tickets are required. Business attire.
For questions about sponsorship opportunities, please reach out to Esther Aldrich at events@cureepilepsy.org.
Vice Chairs*
Mike Axelrod
GPG Strategies
Debra A. Cafaro
Ventas, Inc.
Ken Griffin
Citadel
Randy Mehrberg
Jenner & Block
Sharon O'Keefe
The University of Chicago Medicine
Dianne Raso
Ann G. and James B. Ritchey Foundation
Michael J. Sacks
GCM Grosvenor
Host Committee*
Liz and Mike Axelrod
Susan and David Axelrod
Patrice Bugelas-Brandt and Bill Brandt
Debra A. Cafaro and Terrance K. Livingston
Wendy Coleman and Jim Terman
Lisa and Michael Cotton
Shery and David Cotton
Karen and Larry Grisolano
Rick Jasculca
Carol Jones and Tom Hynes
Bernadette Keller and William M. Daley
Sharon O'Keefe and Hal Moore
Linda and Richard Price
Penny Pritzker and Bryan Traubert
Cari and Michael J. Sacks
Michele Schara and Randy Mehrberg
Marla and Eric Sedler
Margaret and Joe Tilson
CURE Board of Directors
Susan Axelrod
Founder
Stacey Pigott
Board Chair
Ann Benschoter
Immediate Past Chair
Kelly Cervantes
Secretary
Kathy McKenna
Treasurer
Mike Axelrod
Lisa Cotton
Blake Cunneen
Marilynn Kelly Gardner
Celia Pohani Huber
Beth Lewin Dean
Chief Executive Officer
Ex Officio
*In formation