CURE Benefit
CURE 2019 Annual Chicago Benefit
Monday, November 18, 2019

AON Grand Ballroom, Navy Pier, East Grand Avenue, Chicago

Thank you to the CURE community of families, researchers, donors, and sponsors who came out to Navy Pier and raised an incredible $2 million and counting for innovative research for a cure! We are honored to be surrounded by such dedicated, caring, and unrelenting people who remain hopeful that we will create a world without epilepsy.
If you weren't able to join us, but would like to support CURE's mission to find a cure for epilepsy, by promoting and funding patient-focused research, you can donate now. Your support creates amazing progress in epilepsy research and will continue to drive science forward until our mission to find a cure for epilepsy is accomplished.
View photo gallery (password: CURE2019).
Thank you to our wonderful performers for inspiring us.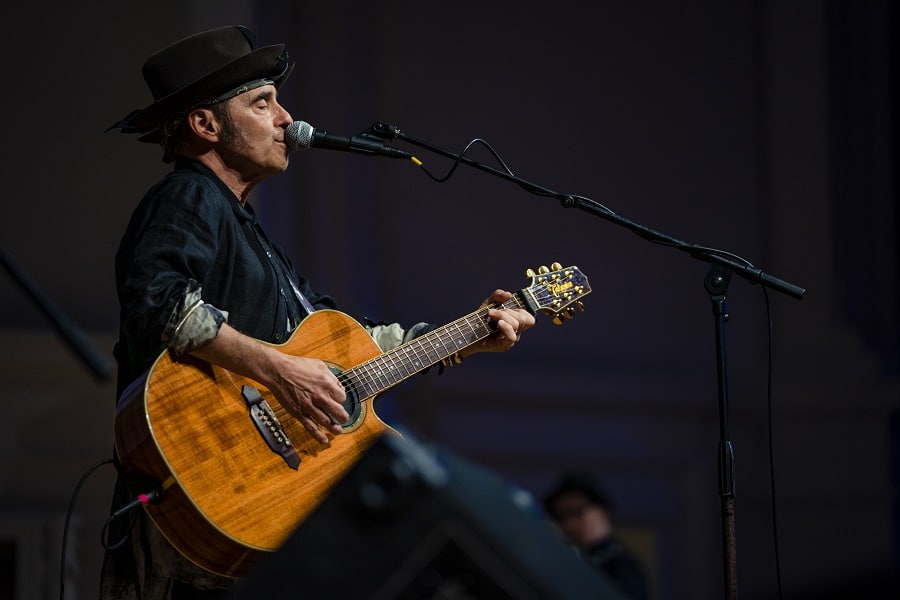 Nils Lofgren
Nils Lofgren is a Rock & Roll Hall of Fame inductee, Member of the E Street Band and Neil Young and Crazy Horse.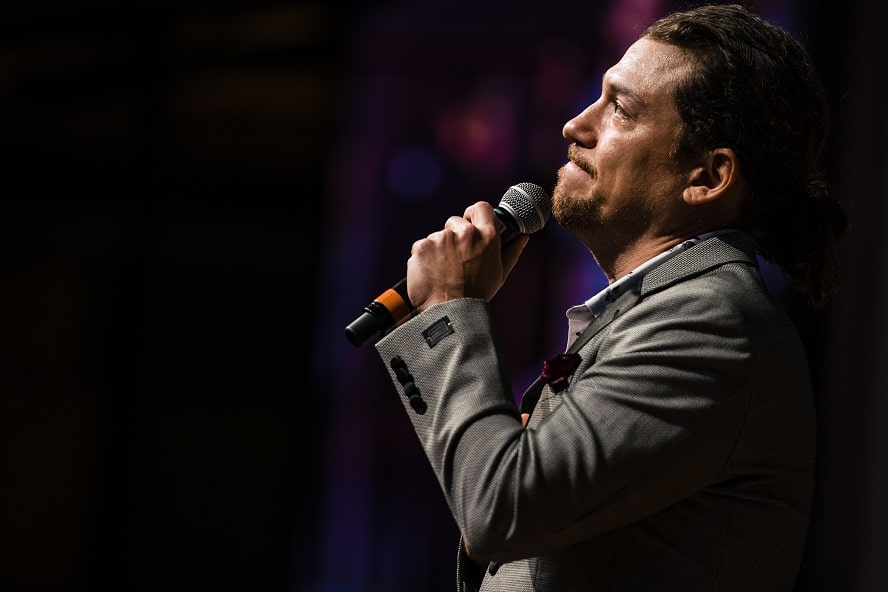 Miguel Cervantes
Miguel Cervantes is a stage and screen actor currently performing as Alexander Hamilton in the Chicago production of Hamilton.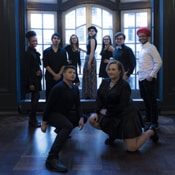 Musicality
Musicality is a Chicago-based youth vocal group, known for gripping sounds and thrilling performances.
Thank you to our speakers for sharing stories of loss and hope.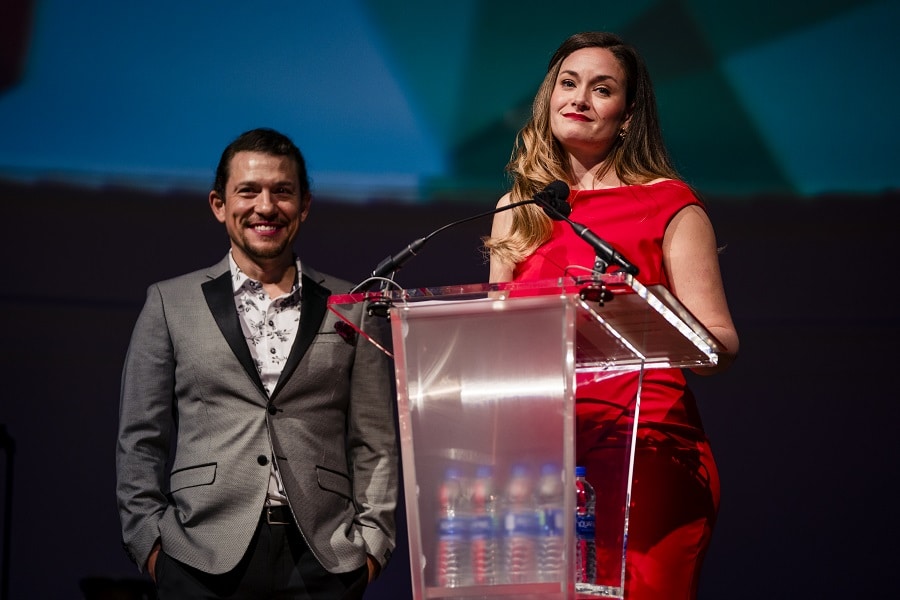 Kelly and Miguel Cervantes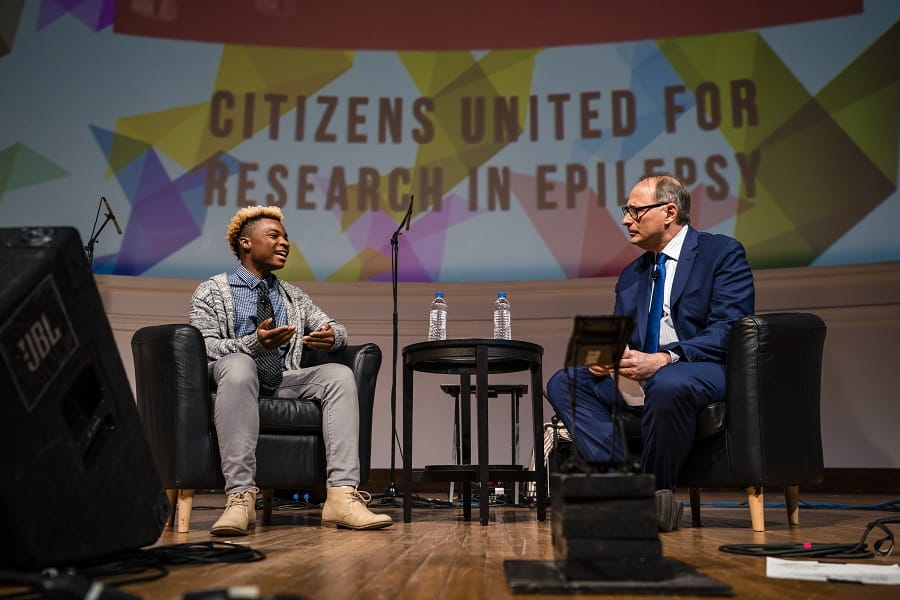 Michael Platt and David Axelrod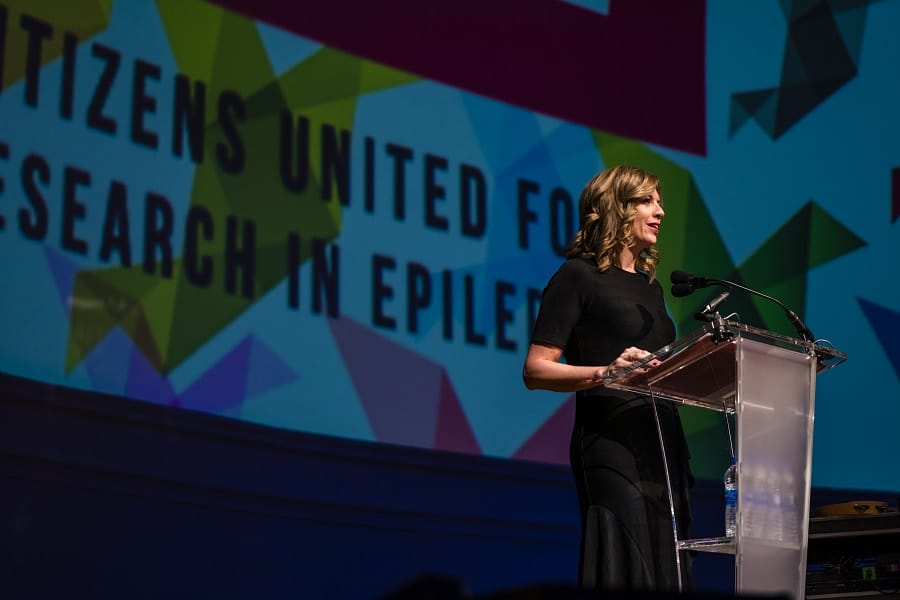 Stacey Pigott, CURE Board Chair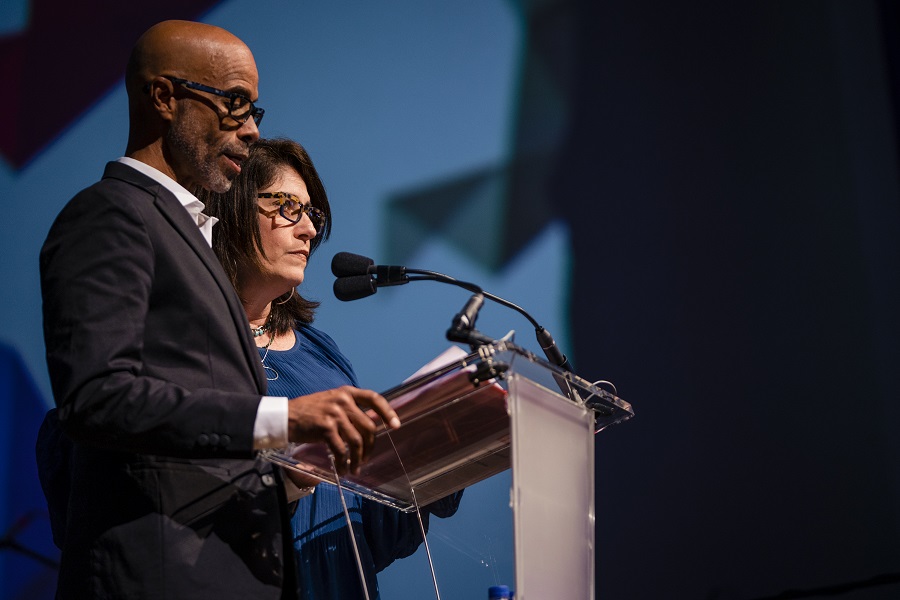 Libby and Victor Boyce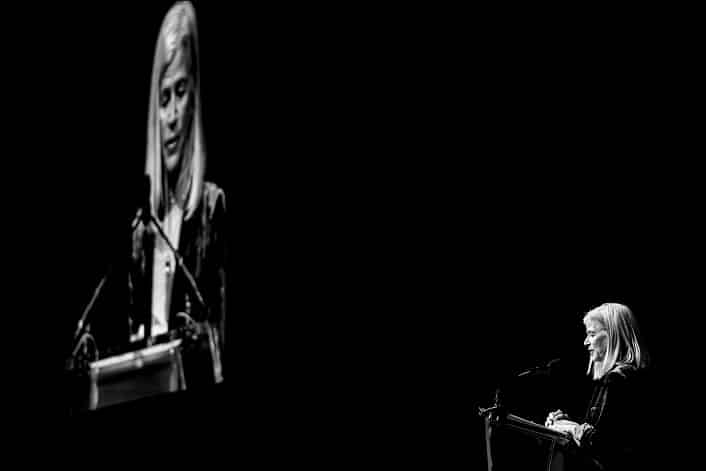 Susan Axelrod, CURE Founder
Thank you to our Vice Chairs, Host Committee Members, and Board Members for supporting this incredible evening.
Vice Chairs
Mike Axelrod
GPG Strategies
Debra A. Cafaro
Ventas, Inc.
Ken Griffin
Citadel
Randy Mehrberg
Jenner & Block
Sharon O'Keefe
The University of Chicago Medicine
Dianne Raso
Ann G. and James B. Ritchey Foundation
Michael J. Sacks
GCM Grosvenor
Host Committee
Liz and Mike Axelrod
Susan and David Axelrod
Patrice Bugelas-Brandt and Bill Brandt
Debra A. Cafaro and Terrance K. Livingston
Wendy Coleman and Jim Terman
Lisa and Michael Cotton
Shery and David Cotton
Karen and Larry Grisolano
Rick Jasculca
Carol Jones and Tom Hynes
Bernadette Keller and William M. Daley
Sharon O'Keefe and Hal Moore
Linda and Richard Price
Penny Pritzker and Bryan Traubert
Cari and Michael J. Sacks
Michele Schara and Randy Mehrberg
Marla and Eric Sedler
Margaret and Joe Tilson
CURE Board of Directors
Susan Axelrod
Founder
Stacey Pigott
Board Chair
Ann Benschoter
Immediate Past Chair
Kelly Cervantes
Secretary
Kathy McKenna
Treasurer
Mike Axelrod
Lisa Cotton
Blake Cunneen
Marilynn Kelly Gardner
Celia Pohani Huber
Beth Lewin Dean
Chief Executive Officer
Ex Officio
Thank you to our in-kind sponsors and volunteers for giving their time and resources to ensure the success of this year's Annual Chicago Benefit.
In-Kind Sponsors
AKPD Media
Libby and Victor Boyce
Kelly and Miguel Cervantes
Earhole Studios
The Eli's Cheesecake Company
Fleur De Lis
Friedman Family Foundation
Friedman Properties
Jasculca Terman and Associates, Inc
Kivvit
Musicality
Michael Platt
Amy Spizzo
Amy and Nils Lofgren
Manny's Cafeteria and Delicatessen
Misericordia Heartzingers Choir
Salesforce
Sidley Austin LLP
Terlato Wines
Walter Payton College Prep Jazz Orchestra
David Yurman
Alla Alperovich
Drew Anderson
Mason Banwell
Alyssa Bazzanella
Leon Blair
Daniel Broderick
Jenny Burke
Anthony Capitani
Collin Coelet
Ainslee Dean
Amanda DeKruiff
Bill Delaney
Mary Ellen Delaney
Gabrielle Dougherty
Julie Felipez
Hannah Felipez
Madeline Felipez
Geoffrey Fishwick
Shirley Fishwick
Alexis Flores
Stephanie Greco
Sarah Hastreiter
Volunteers
James Griffith
Ashleigh Henrichs
Kay Henrichs
Daniel Karas
Rosemary Lamont
Linda Lepp
Jeffrey Liguori
Scott Maracek
Amanda Marrazzo
Anthony Marrazzo
Shaina Mayzler
Ronnie McCarron
Jan McCarron
John McCarron
Nicole McLean
Fran Mehalic
Morgan Mehalic
Giorgi Mombach
Ken Moore
Kate Mullen
Anthony O'Boyle
Nancy O'Neill
Don O'Neill
Josh Peters
Brittany Pham
Nicholas Quarino
Maureen Rizzi
Harper Robinson
Matt Sackley
Sandy Saltiel
Nadia Sarnecki
Maddie Schaafsma
Stephen Scheffler
Kaiser Shah
Jeanne Simonetta
Jamie Smith
Linda Smith
Jacob Stanley
Stephen Todd
Scott Tsai
Robb Valentyn
Jenny Whitlock
William Wirtz