Webinar: Cannabidiol and Epilepsy: The Real Risks and Benefits
Wednesday, October 24, 2018
2:00 pm - 4:00 am CST
Recently there has been a great deal of focus on the uses and risks of marijuana in the field of epilepsy. Epidiolex, a  cannabidiol (CBD) treatment for epilepsy, gained FDA approval for the treatment of seizures associated with Lennox-Gastaut syndrome and Dravet syndrome, two rare and severe forms of epilepsy. This is the first FDA-approved plant based treatment with greater than 98% CBD.
In this webinar, learn why CBD may be an effective treatment for certain types of epilepsy, what risks can be associated with CBD, and what the FDA approval of means for the future of epilepsy research and treatment.
This webinar is presented by Dr. Anup D. Patel, Section Chief of Pediatric Neurology at Nationwide Children's and Associate Professor of Clinical Pediatrics and Neurology at The Ohio State University College of Medicine.
Download Full Transcript
Plus, get additional research insights from CURE Chief Scientific Officer Dr. Laura Lubbers in this episode of our Seizing Life podcast.
Audience Q&A with Dr. Patel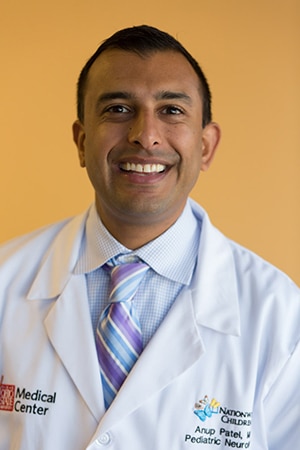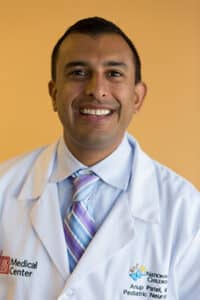 How does Epidiolex differ from the medical marijuana patients can get from dispensaries in some states?
I think the biggest difference is that the Epidiolex product must contain 98% or more CBD and very little anything else. The products you can get from dispensaries do not have that same requirements, so they may not have as much CBD. In addition, they may contain other compounds from the plant or the other chemicals I mentioned during my presentation. It cannot have any chemicals that aren't listed, any bacterial contamination, or a higher percentage of THC. All of this is not the case with the non FDA-approved products.
There are similarities, though: CBD is CBD. If these products contain a high level of CBD, it is the same CBD that is in the Epidiolex product. CBD is a chemical structure. There is a synthetic version of CBD being concurrently studied. It is going to be a laboratory-made CBD based on the same chemical structure. That product will be 100% CBD and will not have anything else in it, but it is not plant-based.
If you're taking a THC/CBD product purchased through a dispensary, is there a test to find out the ingredient accuracy of the product?
Yes, there are some labs, depending on your location. There are labs now that will test your products. The key thing is to find a certified lab, so that you can be sure of the integrity of the laboratory testing process.
The danger is you would have to test every bottle you get, because the content of CBD, THC, and other chemical compounds will change from bottle to bottle and month to month. To do testing well, you must test all your products every time you get a new bottle, which is really difficult and not cost effective.
Can you speak to the integrity and consistency of the Charlotte's Web product?
There have not been a lot of good studies to show that. The company does claim to test the product and check this on a regular basis. That being said, to my knowledge this testing is done locally and not through an outside, unbiased service. Therefore it's hard to make good, accurate information about it.
I do hope they will use what has happened with the Greenwich product Epidiolex as an example and follow the same processes to hopefully get their product potentially FDA approved. But to do that, their product will have undergo the same tests and studies that the Epidiolex product did. But I'm hopeful that this will help spur on some of that work, either through this or some similar type of group.
How can patients who have similar phenotypes to Dravet syndrome and LGS, but don't have a specific diagnosis, access Epidiolex? If they cannot, will there be a way to in the future?
I think that's my most important question. I'm glad somebody asked us. The reason is that we anticipated this product or medication could be of benefit outside the actual FDA label of Dravet and Lennox-Gastaut. To get ahead of that, we published a lot of the related data through our expanded access program.
Normally when a medication is FDA-approved, it's used on label and then neurologist, pediatric epileptologist, or adult epileptologist will use it "off label", because they just want to help patients, and not everything is known from studies. The process will lead to publications being submitted to insurance companies that they'll then use to potentially reimburse the medication off label. In this case, we're hopeful. I cannot guarantee it, but we're more hopeful because actually the way this story got told was we got the off label studies published that led to the on-label studies.
We're sitting on mountains of publications that I really encourage medical providers to submit to try to get this medication authorized by insurance companies. Unfortunately there's no guarantee, as it really will depend on your specific insurance company. But please know that these manuscripts are out there and can be submitted to change their decisions if they choose not to authorize this and pay for it. We don't want patients having to be burdened by medical bills. This is one way we can get ahead of that and have their medical insurances pay for it.
The company has promised to run and have run patient assistance programs, so also look towards them to help. I don't have any details. I don't work with them on that, so I don't know what they're offering, but they have told me that they're going to have these patient assistance programs. So please, if you're going to get this medication or prescription, get your insurance to pay for it the best way you can and use the resources that are available to try to get it compensated and paid for.
Was there an interaction with those on Onfi and Valproate who were part of the extension studies? Were the interactions in the co-treatment or were the children allowed to be in the trial while on these medications?
In the trials, we saw the same thing we saw during the Expanded Access Program trials; in some cases there was an interaction – not necessarily with clobazam, but with broken down clobazam – causing kids to be tired. I will tell you in a lot of cases the answer was not to get rid of the Epidiolex or CBD product, it was to actually lower the clobazam dosing. It's important to work with your medical provider to either lower one or both of the products. In many cases, excessive tiredness did go away.
There is a risk for increased liver enzymes with Epidiolex or CBD products in general, even if you're not on valproic acid or Depakote. The risk was more commonly seen in patients who were on both  CBD and Valproate during the randomized double blind placebo controlled trials. In those cases, every single one of those patients had their liver enzymes returned back to normal by doing one of three things; getting rid of the Epidiolex, getting rid of the Valproate, or lowering either medications. In those three scenarios everybody, returned back to normal. But it is going to be recommended that a patient get baseline liver enzymes before going on Epidiolex. There will also be recommendations to be monitored while you're on this medication, because we're not able to predict if you're going to have this interaction or not.
While we need more data to confirm this, we do feel there may be a good pattern in kids and adults who are on both Epidiolex and clobazam, meaning that perhaps those two medicines work better in combination than either of them separately. But again more information needs to be studied with that.
---
The CURE Leaders in Epilepsy Webinar Series has covered many topics related to epilepsy and innovations in research. Check out our full list of available webinars here.
---
The information contained herein is provided for general information only and does not offer medical advice or recommendations. Individuals should not rely on this information as a substitute for consultations with qualified health care professionals who are familiar with individual medical conditions and needs. CURE strongly recommends that care and treatment decisions related to epilepsy and any other medical condition be made in consultation with a patient's physician or other qualified health care professionals who are familiar with the individual's specific health situation.