Epilepsy Awareness Day at Disneyland
Monday, November 4, 2019 - Wednesday, November 6, 2019
10:00 am - 8:00 pm PDT
Disneyland Resort, 1150 Magic Way, Anaheim, CA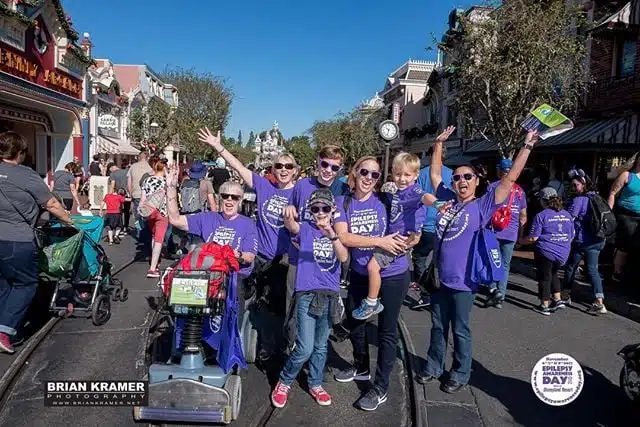 Let's paint Disneyland purple at the 7th Annual Epilepsy Awareness Day at Disneyland Resort! This family-friendly event on November 4-6 unites epilepsy patients, families, doctors, researchers, and organizations.
On November 4 and 5, join us at the expo where you can get access to epilepsy resources while learning about new treatment options and devices. We'll announce our fun booth activities soon, and hope you stop by and say hello!
On November 6, head to Disneyland Park to enjoy the rides, build lasting friendships, and spread epilepsy awareness. Come join over 2,000 parents, kids, and advocates as we converge into the Disneyland Park wearing our EADDL Purple Event T-Shirts.