Epilepsy Awareness Day at Disneyland
Wednesday, November 7, 2018
10:00 am - 5:00 pm EST
Disneyland Resort, 1150 Magic Way, Anaheim, CA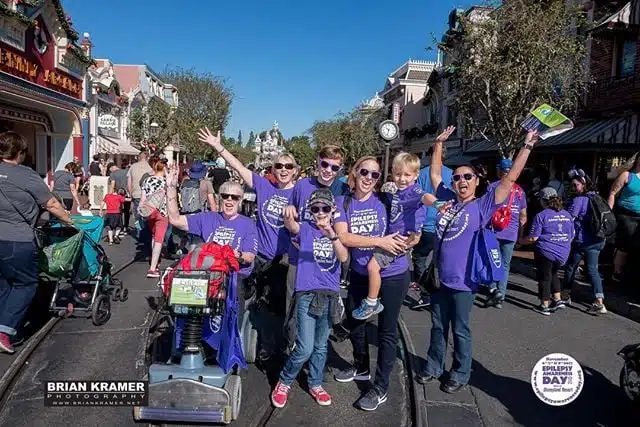 Let's paint Disneyland purple at the 6th Annual Epilepsy Awareness Day at Disneyland Resort! This family-friendly event on November 5-7 unites epilepsy patients, families, doctors, researchers, and organizations.
On November 5 and 6, join us at the expo where you can get access to epilepsy resources while learning about new treatment options and devices. Stop by the CURE photo booth and resources table, located near registration and the dog exhibit, to become an Epilepsy Superhero! We'll have purple capes available for all kids fighting to defeat epilepsy stigma.
On November 7, head to Disneyland Park to enjoy the rides, build lasting friendships, and spread epilepsy awareness.
Come join over 2,000 highly-anticipating, ticketed participants as we converge into the Disneyland Park wearing our EADDL Purple Event T-Shirts.