Joanna Sophia's 4th Annual Around the World in 5K
Saturday, June 24, 2023
10:00 am EST
196-10 Northern Blvd, Queens, NY 11358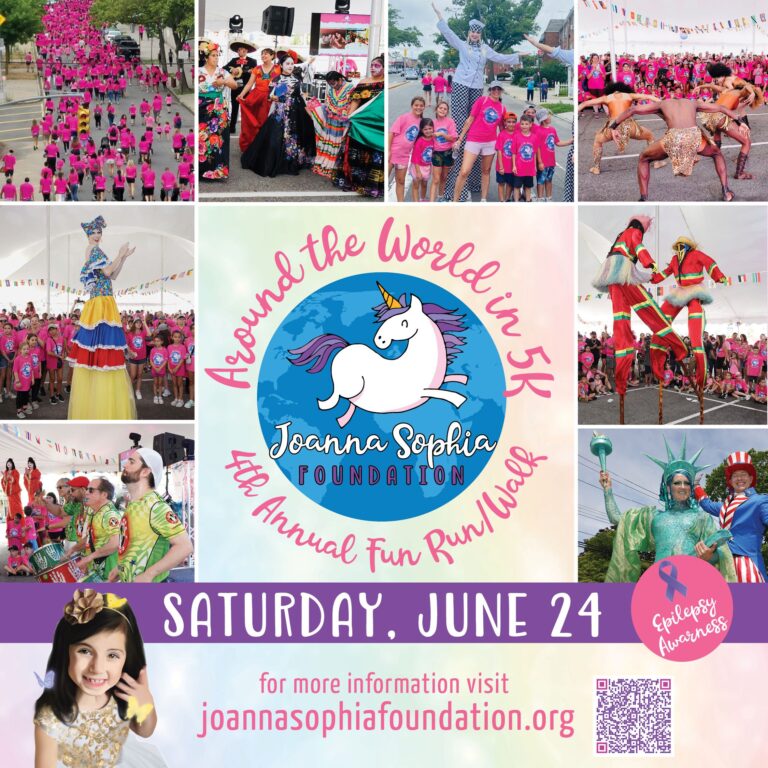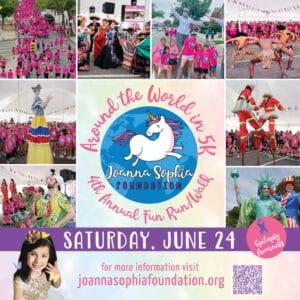 Joanna Sophia's 4th Annual Fun Walk/Run on June 24th, 2023!
This 5K walk/run will submerge guests in a journey through different cultures from around the world. During the run, guests will be cheered on at each kilometer with live music from across the world including bagpipes of Ireland, mariachis of Mexico, accordions of Italy, bouzouki of Greece and Cyprus, and more! At the finish line, there will be an abundance of entertainment and cultural food booths to continue the fun.
Learn more about the Joanna Sophia Foundation.