Kendra Scott + CURE Epilepsy Give Back
Thursday, November 5, 2020 - Friday, November 6, 2020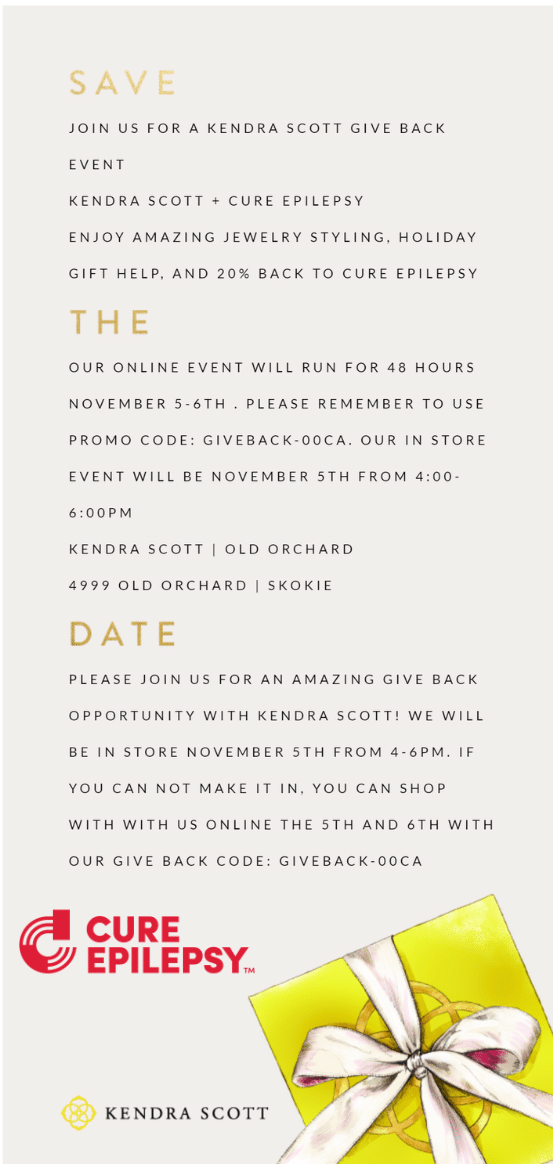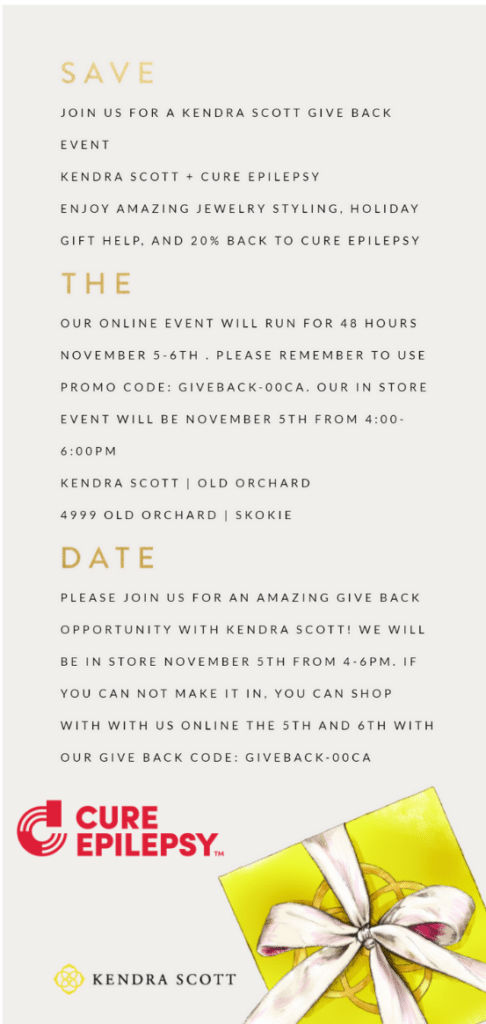 Jewelry maker Kendra Scott is known for creating jewelry that gives back the causes you care about most – that's why we're excited to announce the Kendra Scott + CURE Epilepsy Give Back event! From November 5-6, use the code GIVEBACK-00CA on any online purchase, and CURE Epilepsy will receive 20% of the proceeds. This is an exciting opportunity to find holiday gifts for your loved ones (or yourself!) and help fund critically needed epilepsy research.
Live in the northern suburbs of Chicago? Shop with us!
On Thursday, November 5, from 4-6 pm, members of CURE Epilepsy's staff will be in-store at Kendra Scott's Old Orchard Mall location in Skokie, IL. In addition to giving back, you can get amazing jewelry styling, holiday gift help, and more information about the important work CURE Epilepsy does.
Want to share this with your friends and family? Click here to download a digital save-the-date!