Real Talk: Speaking Up About Life with Epilepsy
Monday, October 7, 2019
7:00 pm - 9:00 pm CDT
Facebook Live, PianoForte Studios, 1335 South Michigan Avenue, Chicago
Dating, jobs, family events, parties – navigating these typical life events and beyond can be made even more complex when you have epilepsy. Individuals with epilepsy can experience challenges not only in managing their condition, but in facing the stigma so often associated with it.
Hear from a panel of young professionals about their experiences trying to live their best lives with epilepsy and navigate the often negative societal views associated with it. This unique, stigma-battling discussion will be moderated by CURE Board Chair and epilepsy activist Stacey Pigott.
Watch Now
Panelists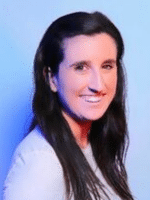 Rose Broccolo
Rose's journey with epilepsy began at the age of 11 when she had her first tonic clonic seizure in the car with her mother, brother, and his friend. While she was cautious about discussing her diagnosis to peers in school, Rose has since learned how to communicate about her condition with those around her.
Today Rose works as Regulatory Coordinator at the Center for Clinical Research at Northwestern University Clinical and Translational Sciences Institute (NUCATS).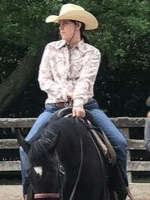 Erin Gard
Erin was diagnosed with epilepsy at 8 years old after having a tonic clonic seizure at school. Though this was Erin's first tonic clonic seizures, her mother suspects she was having absence seizures leading up to this event. She has always been very open with her friends about her epilepsy while dealing with some unique challenges associated with her antiepileptic medications.
Erin currently works at Deerpath Supportive Living in Huntley, IL.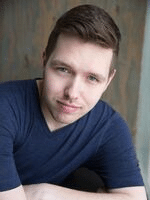 Adam Mizner
While Adam's first seizures occurred when he was too young to remember them, he clearly recalls having seizures in elementary school, usually during gym class when running laps. Since moving to Chicago in 2011, Adam has pursued audio engineering, music, and improv. Because his seizures are uncontrolled (despite trying numerous epilepsy medications), Adam has had seizures before performances and on stage in front of audiences.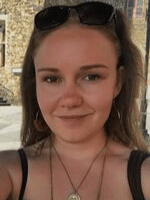 Morgan Mehalic
When Morgan was 8 years old, she had a tonic clonic seizure at school. An MRI revealed that it was caused by a tennis ball-sized brain tumor. Throughout life, Morgan has been very open about her epilepsy, but this openness caused challenges gaining equal access to education and in her college social life.
Morgan owns her own jewelry design business and was a featured artist at the 2018 1:26 The Art of Epilepsy art exhibition in Chicago.