Siblings Day 2023
Monday, April 10, 2023

When a child has epilepsy, it affects the entire family–including the child's siblings. This Siblings Day, CURE Epilepsy honors the sisters and brothers of people with epilepsy and spotlights their experiences and their needs. Celebrate Siblings Day by hearing personal accounts from siblings of individuals with epilepsy in two Seizing Life® episodes or dive into the impact of seizures on the entire family in our recorded webinar.
Hear from two college students about their experiences growing up with a sibling who has epilepsy, their advice to other families, and their plans for the future on Seizing Life: Growing Up Alongside a Sibling with Epilepsy featuring Emma Cardwell & Nathan Bliss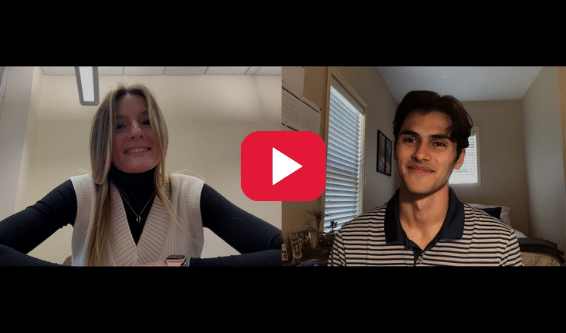 Hannah recounts her brother's treatment journey and shares the heartbreak of losing her brother, Dylan, to SUDEP at a time when he was thriving. Hannah also explains how her brother's experience, attitude, and determination inspired her to get involved in the epilepsy community through several non-profit organizations including joining CURE Epilepsy's Board of Directors. Hannah shares her hopes for the future of epilepsy research and discusses the importance of community and the need to remove the stigma around epilepsy.
What is it like when your sibling has epilepsy? It can be late-night runs to the hospital, sharing parental attention in a whole new way, or constant concern about when the next seizure may come. Hear from Board Members Marilynn Gardner and Michael Axelrod in our Seizing Life episode Growing Pains: Living with a Sibling with Epilepsy.
Want to learn about the impact of seizures on a family? Watch our recorded webinar Siblings and Severe Childhood Epilepsy: The Impact of Seizures on the Family's Mental Health.