The Role of Adenosine in Epilepsy
Tuesday, February 23, 2021
12:00 pm - 1:00 pm CST
Zoom meeting
Adenosine is a well-characterized endogenous, anticonvulsant, and seizure terminator in the brain. Overexpression of adenosine kinase, the major adenosine metabolizing enzyme, directly contributes to seizure generation due to depletion of extracellular adenosine. Conversely, therapeutic levels of adenosine can suppress seizures in rodent models of temporal lobe epilepsy. In addition to the anti-seizure effect of adenosine mediated via the adenosine receptor, adenosine kinase may also have disease modifying effects mediated through regulation of DNA methylation, making it an attractive therapeutic target. 
Dr. Boison will talk about the anti-seizure and disease modifying effects of adenosine in epilepsy, as well as recent advances in developing adenosine kinase inhibitors as therapeutics for epilepsy. 
This webinar is free to attend. Viewers can ask questions during the live Q&A, or submit questions in advance via research@cureepilepsy.org.
This seminar is part of CURE Epilepsy's Frontiers in Research Seminar Series.  This program is generously supported by the Nussenbaum-Vogelstein Family and aims to help educate and expose researchers, clinicians, and students to exciting epilepsy research and also provide opportunities for young investigators to interact with leaders in the field.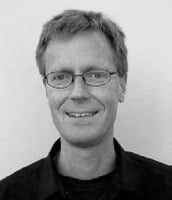 About the Speaker
The seminar will be presented by Detlev Boison, PhD, professor at the Department of Neurosurgery at Rutgers University. 
---
The information contained herein is provided for general information only and does not offer medical advice or recommendations. Individuals should not rely on this information as a substitute for consultations with qualified health care professionals who are familiar with individual medical conditions and needs. CURE strongly recommends that care and treatment decisions related to epilepsy and any other medical condition be made in consultation with a patient's physician or other qualified health care professionals who are familiar with the individual's specific health situation.