Understanding and Coping with the Risks of SUDEP
Thursday, November 15, 2018

University of Rochester Medical Center, Elmwood Avenue, Rochester
Speaker: Cynthia Harden, MD (Mount Sinai)

Host: David S. Auerbach, PhD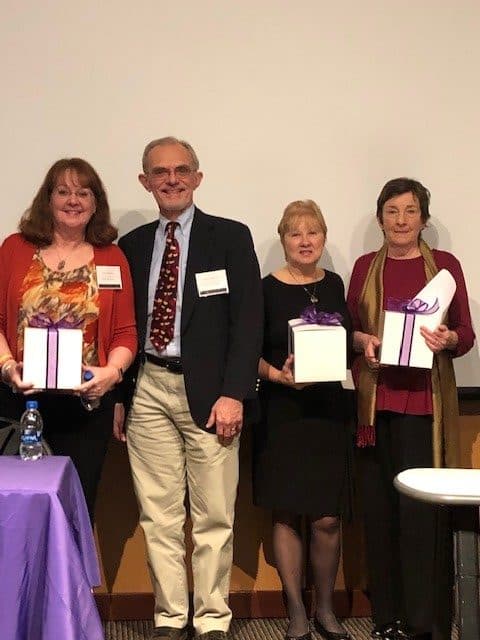 This was an exciting event which brought together health care providers, researchers, and advocacy groups to advance our understanding of SUDEP. The event welcomed patients and families living with the risks of SUDEP, and coping with the loss of a family member due to SUDEP.
The seminar features scientific and medical experts on various proposed causes for SUDEP, and new seizure detecting technologies. Dr. Cynthia Harden spoke on the practice guidelines for SUDEP incidence and risk factors, which she developed.
The program included:
Understanding and Coping with the Risks of SUDEP, which will teach you how to discuss SUDEP with your doctor
Guidelines for Assessing the Risks of Sudden Unexpected Death in Epilepsy (SUDEP), presented by Dr. Harden.
A presentation on NYS Legislation for Reporting of SUDEP (Senate Bill S2422)
A panel discussion by parents who lost a child to SUDEP
CURE's Frontiers in Research Seminar Series is made possible by the generous support of Nussenbaum-Vogelstein family.