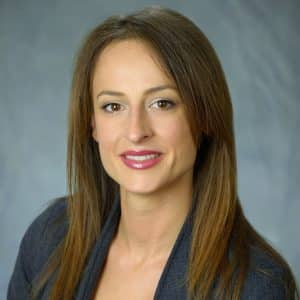 A less invasive yet more accurate, safe, and effective method of recording seizures from deep layers of the brain may now be possible, thanks to the work of CURE grantee Dr. Flavia Vitale.1
Dr. Vitale, of the University of Pennsylvania, and a team of researchers engineered a method of delivering thin, ultraflexible electrodes deep into neural tissue. The way these electrodes are constructed and inserted limits the brain damage associated with the penetrating electrodes currently used for recording neural signals. This new and improved technology may allow researchers and clinicians to better pinpoint changes in electrical activity in the brains of people with epilepsy.
Recording this electrical activity is essential to understanding the epileptic "map" of a person's brain. Understanding the map helps doctors locate where seizures originate (the focus) and learn how they spread. With this information, doctors can more effectively treat epilepsy. Knowing the focus of an individual's epilepsy can, for example, help guide epilepsy surgery or the implantation of an anti-seizure device. This kind of precision isn't always possible with current clinical mapping tools because of their invasiveness and low-resolution, Dr. Vitale notes.
The thinner, softer, and higher-resolution electrodes can be focused, moved, and adjusted after implantation, reaching deep layers of the brain while causing minimal damage. Thus far, the team has successfully tested this system in the small, fresh-water organism called hydra as well as in rats.
Dr. Vitale is now performing new experiments to demonstrate that this updated electrode technology is safer and less damaging than the placement of stiffer, commercial electrodes.
As a next step in her CURE project, Dr. Vitale will also focus on understanding the safety of her electrode system after it has been implanted for a long period of time. By completing the development of this novel recording system, her overall goal is to increase the understanding of brain activity patterns in individuals with epilepsy, improving the safety and accuracy of recordings and the treatment of epilepsy.
1 Vitale F, et al. Fluidic microactuation of flexible electrodes for neural recording. Nano Lett 2018; 18(1):326-335.