CURE Epilepsy is honored to announce our newest CURE Epilepsy grantees. Our research grants are awarded for cutting-edge, novel research projects that seek to accelerate treatments, improve outcomes, and get us to cures so that we can live in a world free of seizures. This year's grantees' research will focus on a wide range of epilepsies – sudden unexpected death in epilepsy (SUDEP), sleep and epilepsy, genetic causes of epilepsy, Lafora disease, post-traumatic epilepsy, pediatric epilepsy, and focal epilepsy.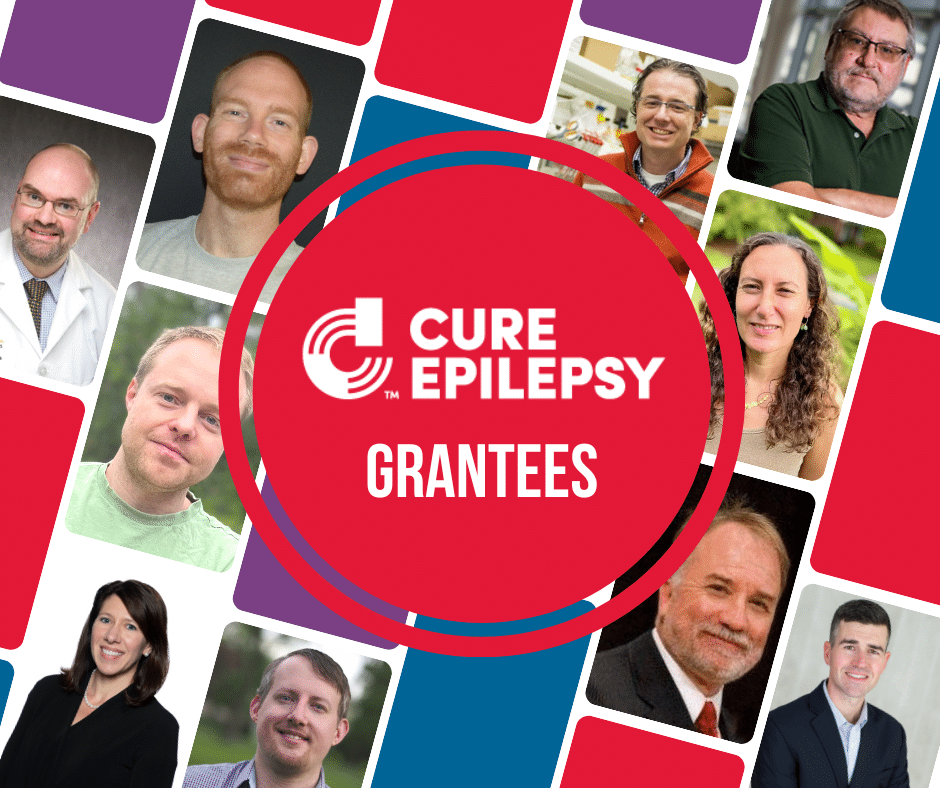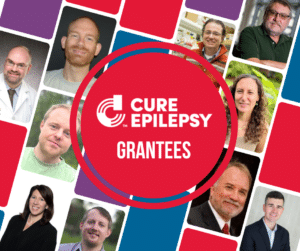 TAKING FLIGHT AWARD GRANTEES – $100,000 for one year 
This award seeks to promote the careers of early-career epilepsy investigators to allow them to develop a research focus independent of their mentor(s).
Jeffrey Calhoun, PhD
Northwestern University – Chicago, Illinois
With this grant, funded by the Joseph Gomoll Foundation, Dr. Calhoun's research will work to develop a new method to assess the functionality of variants of the SCN1A gene.
Learn More
William Tobin, PhD
The University of Vermont and State Agriculture  – Burlington, Vermont
With a grant co-funded by the KCNT1 Epilepsy Foundation, Dr. Tobin will test strategies to optimize cutting-edge gene therapy methods for the gene KCNT1.
Learn More
Gerben van Hameren, PhD
Dalhousie University– Nova Scotia, Canada
Dr. van Hameren will study a possible way to prevent the development of post-traumatic epilepsy.
Learn More
_________________
CURE EPILEPSY AWARD GRANTEES – $250,000 over two years  
This award reflects CURE Epilepsy's continued focus on scientific advances that have the potential to truly transform the lives of those affected by epilepsy, with prevention and disease modification as critical goals.
Gordon Buchanan, MD, PhD
University of Iowa Medicine – Iowa City, Iowa
For this grant, generously funded by The Joanna Sophia Foundation, Dr. Buchanan's group will examine whether a signaling molecule called serotonin drives a time-of-day vulnerability to SUDEP (Sudden Unexpected Death in Epilepsy).
Learn More
Annaelle Devergnas, PhD
Emory University – Atlanta, Georgia
The hypothesis for Dr. Devergnas' project is that frontal seizures disrupt the normal function of the brain structure called the pedunculopontine nucleus (PPN), leading to changes in sleep, and that manipulating PPN activity might restore normal sleep activity.
Learn More
Juliet Knowles, MD, PhD
Stanford School of Medicine – Palo Alto, California
For this project, Dr. Knowles and her team will study the therapeutic potential for targeting myelin plasticity in Lennox-Gastaut syndrome.
Learn More
_________________
CATALYST AWARD GRANTEES – $250,000 over two years 
The CURE Epilepsy Catalyst Award stimulates and accelerates the development of new, transformative therapies for epilepsy, moving promising preclinical and/or clinical research closer to clinical application.
James Pauly, PhD, Greg Gerhardt, PhD, and Matthew Gentry, PhD
University of Kentucky – Lexington, Kentucky
In collaboration with Enable Therapeutics, Drs. Pauly, Gerhardt, and Gentry developed a potential drug called VAL-1221 that can penetrate brain cells and degrade the aberrant sugar aggregates therein that cause LaFora disease. Having obtained promising initial results, this project will test the safety and brain distribution of this novel therapy.
Learn More
John Gledhill, PhD
Cognizance Biomarkers, LLC  – Philadelphia, Pennsylvania
Dr. Gledhill and the team at Cognizance will build upon their preliminary research showing that people with treatment-resistant epilepsy have differences in inflammation-associated proteins in the blood compared with those who do respond to treatment. For this project, the team proposes to extend their observations by assessing additional blood samples from treatment-resistant and treatment-responsive people with epilepsy and developing an algorithm to predict response to initial anti-seizure medications.
Learn More