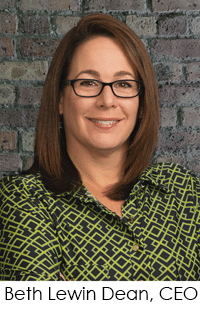 Greetings CURE Epilepsy community,
I hope that everyone is enjoying summer and the relaxing of the COVID-19 restrictions that the vaccines have brought us. Unfortunately, as I write this, our country is facing a resurgence of COVID-19 that rivals what we faced last winter. It reminds me how grateful I am for science, research, and discovery.
CURE Epilepsy is an organization rooted in science. It is in our DNA, figuratively of course. We exist to fund and drive scientific research so that we better understand the causes of seizures and epilepsy in pursuit of a cure. Through our research and the research of others, the epilepsy community has increased our understanding of the causes of epilepsy, identified genes associated with epilepsy, developed drugs to manage seizures, and identified risk factors for SUDEP. Through our research and the research of others, we will ultimately find cures so that we can live in a world without epilepsy.
One of the great learnings from this pandemic is that we can accelerate discovery by collaborating and focusing our resources. Our epilepsy community and other disease communities will be evaluating how we can leverage the COVID-19 vaccine experience to drive faster therapies and cures. Because the platform for mRNA vaccines existed and we had existing data on the structure, genome, and lifecycle of the coronavirus family, the scientific community was able to develop multiple vaccines for COVID-19 with amazing speed.
These vaccines underwent the same FDA-required development protocols (randomized, placebo-controlled clinical trials) as our antiepileptic drugs do. CURE Epilepsy encourages anyone who is eligible and has not yet been vaccinated to consult with their physician and discuss any concerns that you may have. We also have information on our website about the vaccine, including a video discussion with Dr. Elizabeth Thiele, Director of the Pediatric Epilepsy Program at Massachusetts General Hospital. Please be safe, get vaccinated, and protect one another!
In this CURE Epilepsy update, please also find information on:
---
---
---
---
---
---
---