Greetings Epilepsy Community,
We as a collective are painfully aware of how little the general public knows about epilepsy and how the lack of discourse about the disorder likely contributes to epilepsy research being underfunded by the government relative to other neurological conditions. One of the ways to tackle this problem is to increase awareness of epilepsy, seizures, and the impact upon individuals' daily lives. By taking epilepsy out of the shadows and talking about it, we raise the profile, increase understanding, and build a sense of urgency around the need for cures. The recent opportunity for CURE Epilepsy to air a public service announcement (PSA) on ESPN this past month during 12 games of The Basketball Tournament is one example of how we can drive awareness. We hope this PSA helped increase understanding of epilepsy and that people exposed will seek to learn more about the condition.
Though TV provides a large audience for our message, there are many ways to increase awareness in our respective communities. Share a Seizing Life® episode with a friend. Wear CURE Epilepsy merchandise out and about. Tell coworkers about a relative's diagnosis. Suggest seizure first aid training in the PTA meeting. All of these methods of raising awareness might not reach millions like the PSA did, but each step moves us forward toward a world with less stigma against epilepsy and more support for the epilepsy community.
Do you have other creative ideas? We would love to hear from you!
With a commitment to inspire hope and deliver impact.
In this CURE Epilepsy Update, please find information on:
---
Save the Date for UNITE to CURE Epilepsy 2023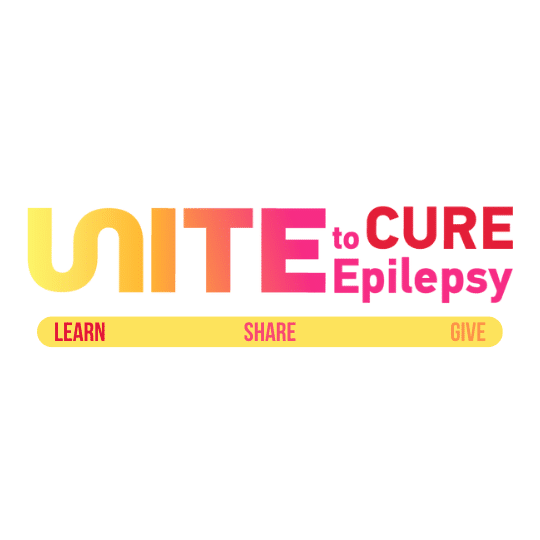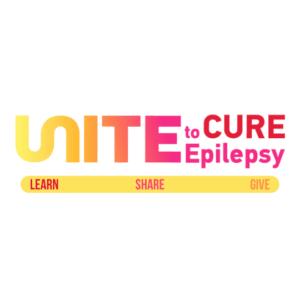 Save the Date for UNITE to CURE Epilepsy 2023! This will be a three-day virtual experience from Wednesday, September 6 through Friday, September 8 culminating in a Day of Giving on the final day, which marks 25 years since CURE Epilepsy's incorporation date. Stream live educational content, engage with community members, and come together with other CURE Epilepsy advocates to raise funds for critical epilepsy research. Only by joining together will we achieve our vision of a world without epilepsy.
Stay tuned for more information and a registration email landing in your inbox soon!
---
Watch the CURE Epilepsy PSA that Aired on ESPN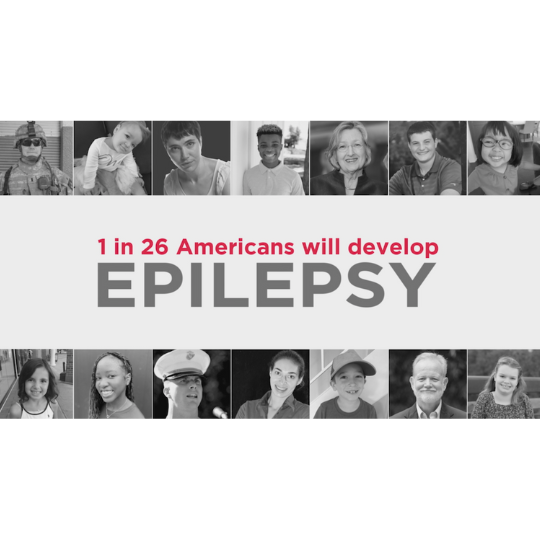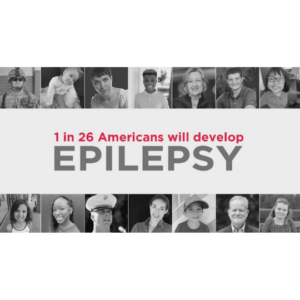 Though yesterday was the final day our PSA aired on ESPN during The Basketball Tournament, you can still watch the video online. The PSA features photos and video footage of 15 people living with epilepsy or who have tragically lost their lives to the disorder. The intent of the thirty-second ad is to highlight the heterogeneity of epilepsy, inspire urgency to advance science, and raise awareness of CURE Epilepsy by showing real people impacted by this common neurological disorder.
---
Get Your Tickets for Epilepsy Awareness Night at Chicago White Sox Game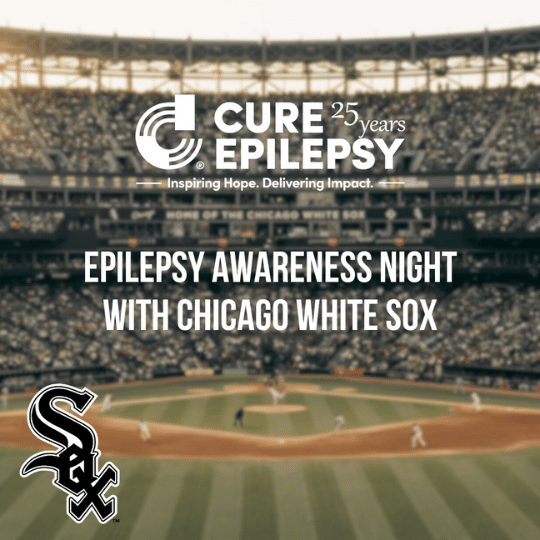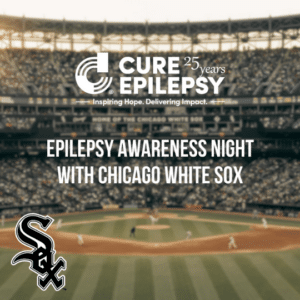 Join the CURE Epilepsy community for a very special night at the ballpark: Epilepsy Awareness Night with the Chicago White Sox on Saturday, September 2! Come celebrate CURE Epilepsy's 25th Anniversary with a specially discounted ticket offer, plus, $5 of each ticket purchased for our selected sections will go towards epilepsy research. See the White Sox in a matchup against the Detroit Tigers, sit with other community members, and raise money for epilepsy
---
Become a Sponsor for our Hamilton Unplugged Event in New York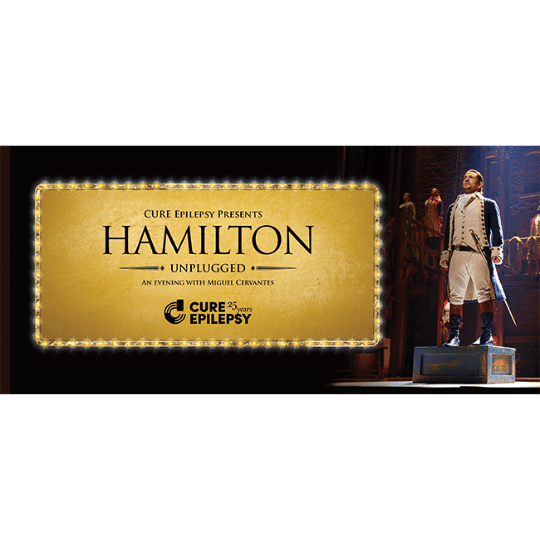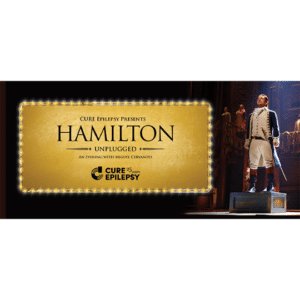 CURE Epilepsy will host Hamilton Unplugged in New York City on October 23 with the longest-running star of Hamilton, Miguel Cervantes, who has performed this role since 2016. This will be an intimate evening of conversation and songs with an exclusive performance from Miguel and his Broadway friends. Sponsorships are available now starting at $2,500 and general admission tickets will be available later this summer.
---
CURE Epilepsy Discovery: CURE Epilepsy Grantee Makes Strides in the Understanding of Acquired Epilepsies by Investigating Inflammation in the Brain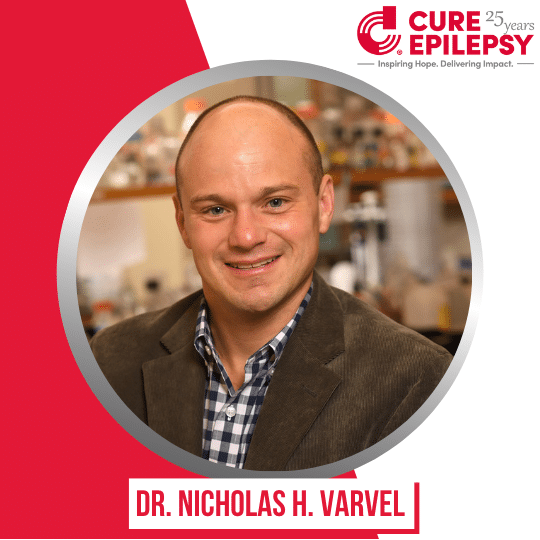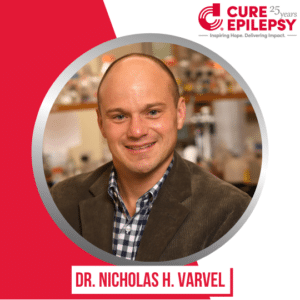 Status epilepticus (SE) is a medical emergency characterized by unrelenting seizures lasting more than five minutes and that can be associated with negative cognitive impacts, an eventual epilepsy diagnosis, and even death. Dr. Nicholas Varvel's team found that using a drug to reduce the invasion of monocytes from the blood into the brain minimized the harmful effects of SE, such as a loss in functional impairment and inflammation. This work provides yet another clue to our understanding of acquired epilepsies; with more experiments and evidence, drugs that block monocyte invasion could become a therapy for the prevention and cure of acquired epilepsies.
---
What's New from the Seizing Life® Podcast
A Teen Uncovers the Emotional Impacts of Childhood Seizures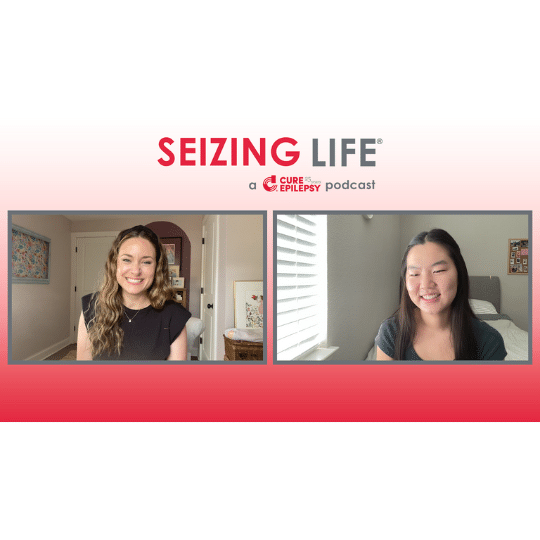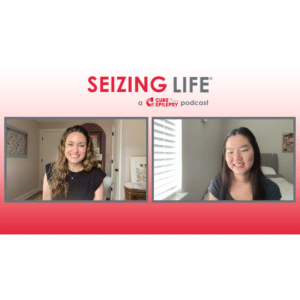 Hailey Yoon talks about the emotional and psychological impacts that childhood epilepsy may have even years after seizures subside.
Comprehensive Epilepsy Centers: An Insider's Guide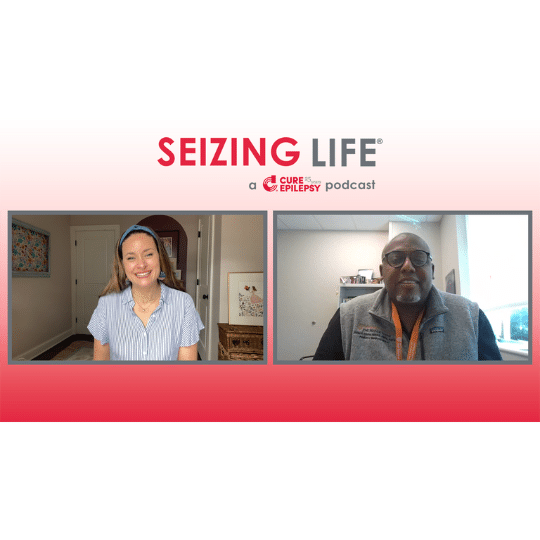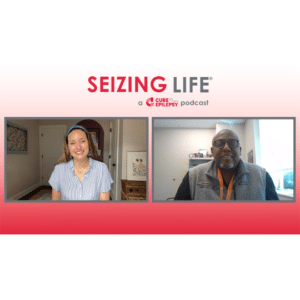 Dr. Dave Clarke, pediatric neurologist, Chief of the Comprehensive Pediatric Epilepsy Program within UT Health Austin Pediatric Neurosciences at Dell Children's, and board member at the National Association of Epilepsy Centers (NAEC), gives us a thorough overview of the specialists and services available at comprehensive epilepsy centers and offers advice about when and how to access these centers.
Watch these and all of our upcoming Seizing Life episodes here.
---
The CURE Epilepsy Store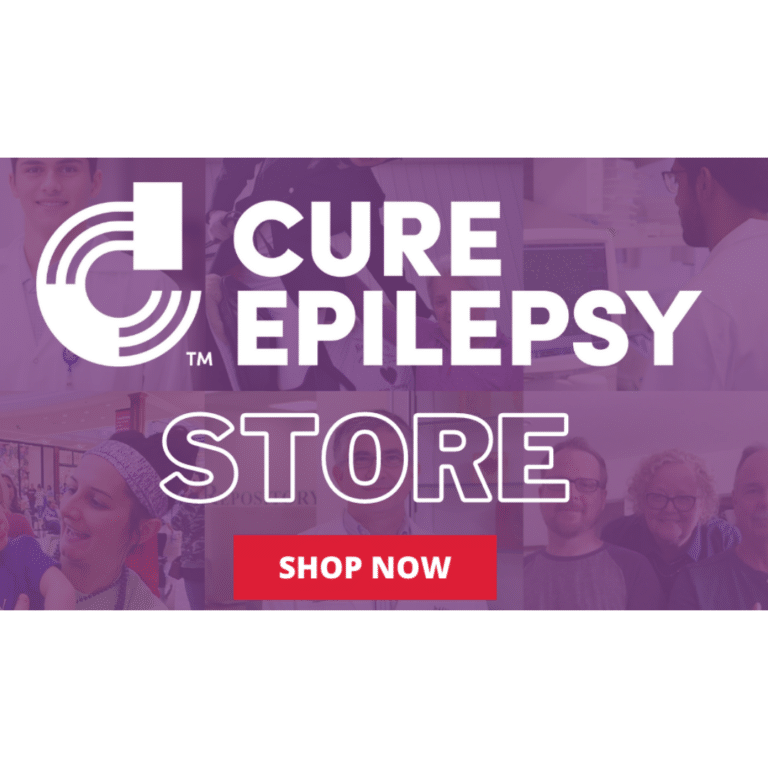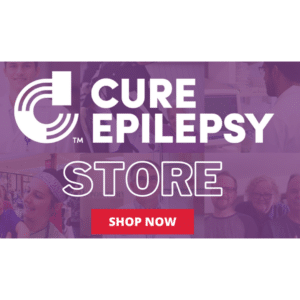 Need apparel or accessories to raise epilepsy awareness? Check out the CURE Epilepsy Store!
---
Please mark your calendar for the following key dates in the epilepsy community:
January 1 – December 31, 2023 – CURE Epilepsy's 25th Anniversary
September 6-8 – UNITE to CURE Epilepsy
October 18 – SUDEP Action Day
October 31- November 1 – Epilepsy Awareness Day at Disneyland
November – Epilepsy Awareness Month
December 1-7 – Infantile Spasms Awareness Week
1 in 26 individuals will be impacted by epilepsy in their lifetime.
Each person has their own story.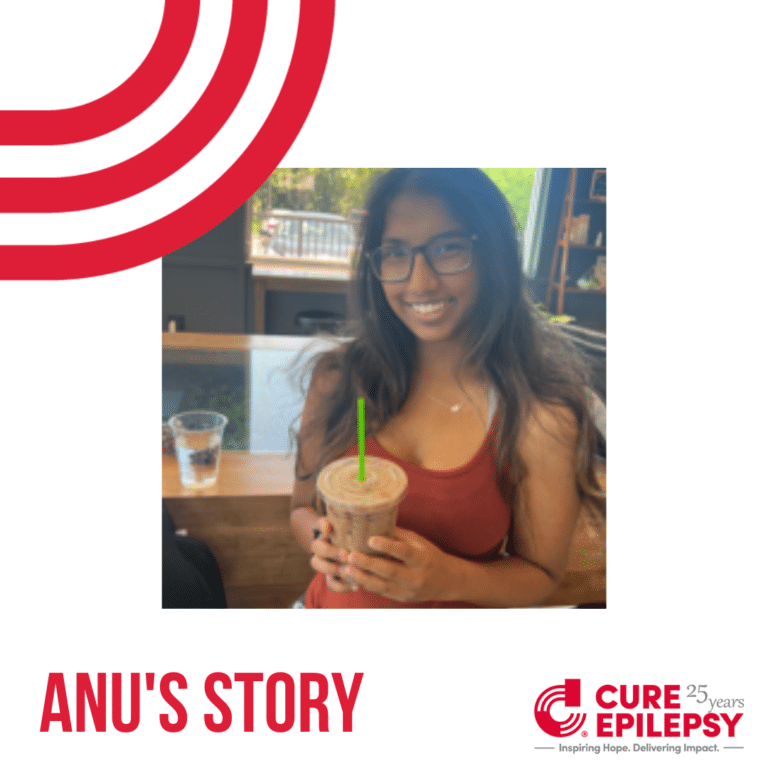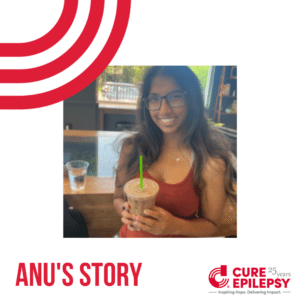 Read Anu's Story