Greetings Epilepsy Community,
As we bask in the sun and fun of the summer season, I can't help but look ahead to everything CURE Epilepsy has in store for the community in the coming months. First, we are super excited to share that we will be running a public service announcement to raise awareness of epilepsy on EPSN in late July during The Basketball Tournament. I am grateful for any opportunity to raise awareness around what epilepsy is, who is impacted, and why we need to fund more research. Stay tuned for more details on when it will air in an email next week!
We are also currently in the process of reviewing letters of intent for the second year of our Rare Epilepsy Partnership Award, which we hope will lead to a better understanding of rare epilepsies that impact our community. In September, we will host Epilepsy Awareness Night at a Chicago White Sox game where we will raise awareness of epilepsy and the need for research, while enjoying some wonderful weather (fingers crossed) and a fun game! Also in September, for those of you who tuned in for our virtual Unite to CURE Epilepsy programs in 2020, 2021, and/or 2022, you will be happy to know Unite to CURE Epilepsy will be returning with some fun new features. And we have much planned for October, November, and December too!
As we enter the back half of our 25th anniversary year, I'm honored to have opportunities to gather with so many of you (both live and virtually), celebrate the successes of the past 25 years, and look ahead at the promising future of epilepsy research. Thank you again for your continued support
With a commitment to inspire hope and deliver impact.
In this CURE Epilepsy Update, please find information on:
---
Bring Hope to Children Like Catherine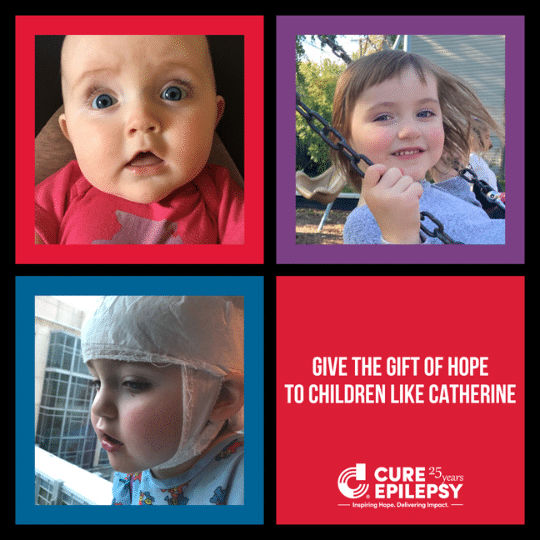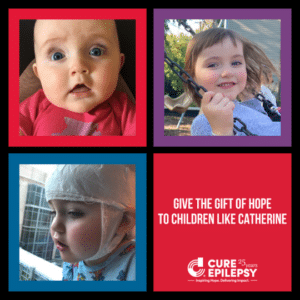 Step into Catherine's moving epilepsy journey and explore the amazing impact of research. Your gift holds the power to give hope to children like Catherine and parents like Nora. Click now to dive deeper, discover more, and make a difference by funding critical research today.
---
Our Newest Board Member…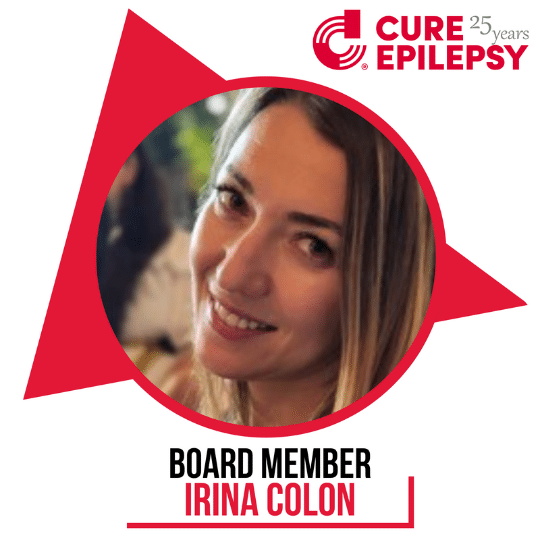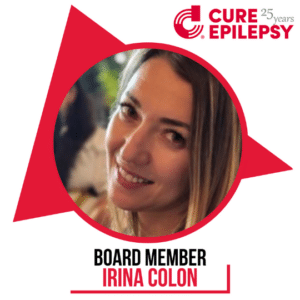 Join us in welcoming our newest addition to CURE Epilepsy's Board of Directors, Irina Colon. Irina's daughter began experiencing seizures at four years old. Since 2019 Irina has been an active member within the CURE Epilepsy community. We look forward to Irina bringing her personal and professional experience (including a BA in Marketing and Management from the University of Illinois and an MBA in Finance from Kellstadt Graduate School of Business) to the CURE Epilepsy team.
Learn More About All CURE Epilepsy Board Members
---
CURE Epilepsy Discovery: Better Understanding of Post-Traumatic Epilepsy Provides a Foundation for the Development of Novel Therapies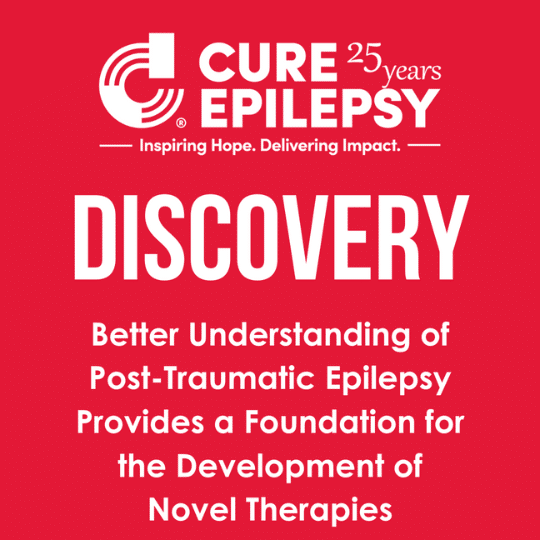 CURE Epilepsy established the PTE Initiative in 2017 and utilized a team science approach to leverage the expertise of six research teams to develop better ways to study PTE in the laboratory, identify biomarkers that may predict risk of developing PTE, and better understand the biological pathways that lead to PTE after injury. The PTE Initiative has led to many scientific successes to date: PTE Initiative teams developed and characterized several different laboratory-based models of PTE, enhanced the understanding of the biological underpinnings of PTE, and identified potential risk factors and potential biomarkers for PTE.
---
Get Your Tickets for Epilepsy Awareness Night at Chicago White Sox Game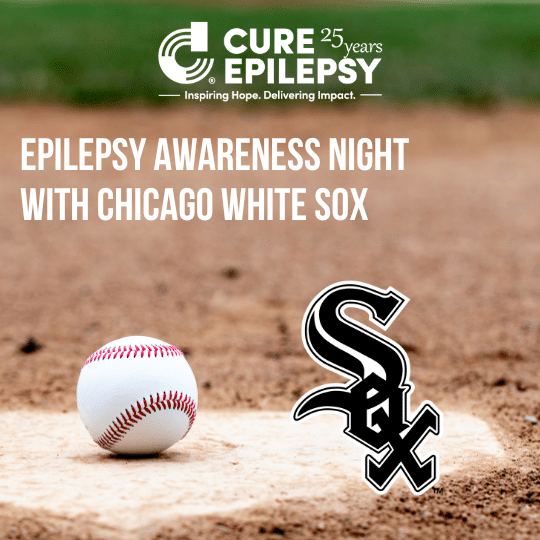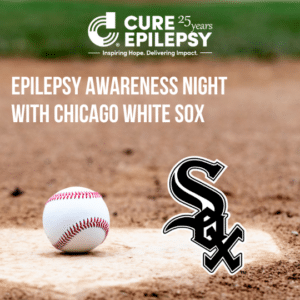 Join the CURE Epilepsy community for a very special night at the ballpark: Epilepsy Awareness Night with the Chicago White Sox on Saturday, September 2! Come celebrate CURE Epilepsy's 25th Anniversary with a specially discounted ticket offer, plus, $5 of each ticket purchased for our selected sections will go towards epilepsy research. See the White Sox in a matchup against the Detroit Tigers, sit with other community members, and raise money for epilepsy!
---
Summer Sale at the CURE Epilepsy Store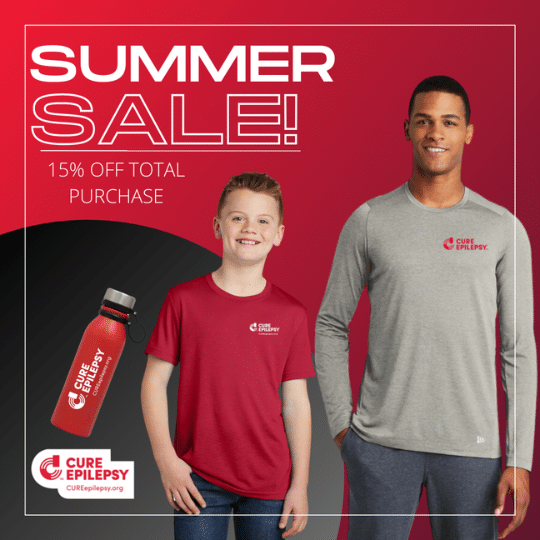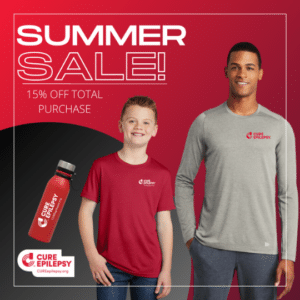 There is one day left to shop the Summer Sale at The CURE Epilepsy Store! Get 15% off your final purchase (including sale items). Shop now, sale ends tomorrow! Raise epilepsy awareness while helping to fund critical epilepsy research.
---
Champion Challenge Update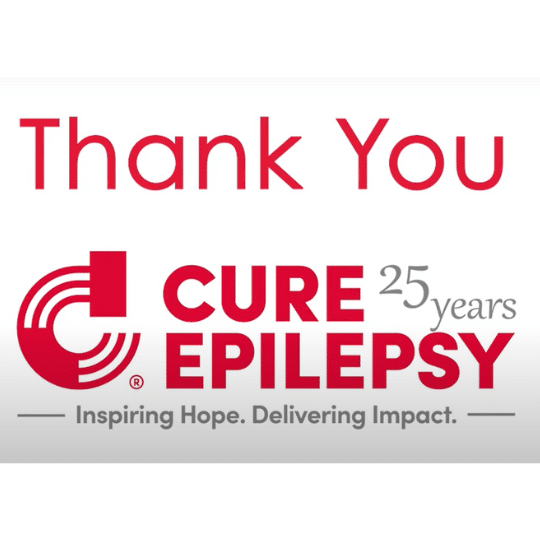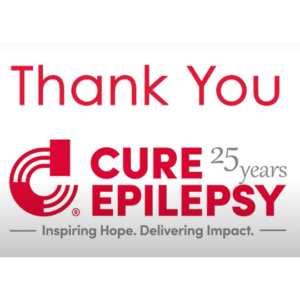 Thank you to all of our CURE Epilepsy Champions for helping us stay ahead of the pace to break our Champion annual fundraising record and raise $425K in honor of our 25th anniversary! Our "Champions Challenge" is underway and is off to a strong start. Over 20 CURE Epilepsy Champion events have raised nearly $200K in critical epilepsy research funding. Here is a special message from CURE Epilepsy CEO, Beth Dean.
If you would like more information about the Champions Challenge or hosting your own unique fundraising event, please click here. Also, don't forget that every participating Champion host will receive a free raffle entry for one trip for a family of four to Epilepsy Awareness Day 2024 at Disneyland California, including airfare, hotel, epilepsy expo, and park tickets. Also, every Champion host who raises over $1,000 will receive a CURE Epilepsy Treasure Pack, with merchandise to help show your CURE Epilepsy pride.
Thank you again for all your efforts!
---
What's New from the Seizing Life® Podcast
Comprehensive Epilepsy Centers: An Insider's Guide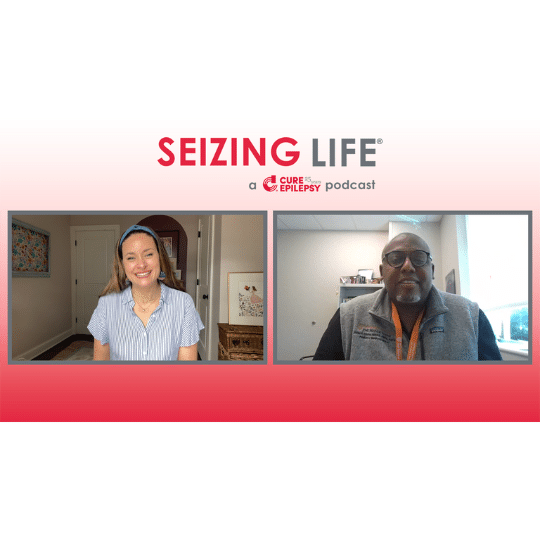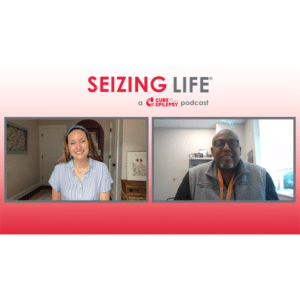 Dr. Dave Clarke provides a thorough overview of the specialists and services available at comprehensive epilepsy centers and offers advice about when and how to access these centers.
Love, Marriage, and Epilepsy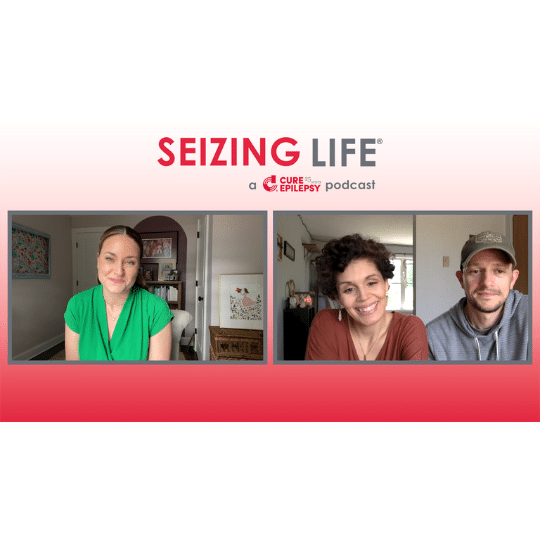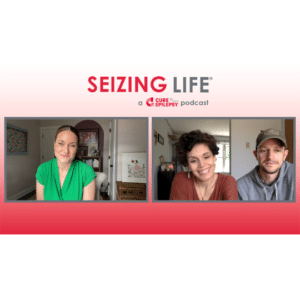 Epilepsy advocates and married couple Tiffany and Chris Kairos talk about the impact that epilepsy has had on their marriage.
Watch these and all of our upcoming Seizing Life episodes here.
---
Please mark your calendar for the following key dates in the epilepsy community:
January 1 – December 31, 2023 – CURE Epilepsy's 25th Anniversary
October 18 – SUDEP Action Day
October 31- November 1 – Epilepsy Awareness Day at Disneyland
November – Epilepsy Awareness Month
December 1-7 – Infantile Spasms Awareness Week
1 in 26 individuals will be impacted by epilepsy in their lifetime.
Each person has their own story.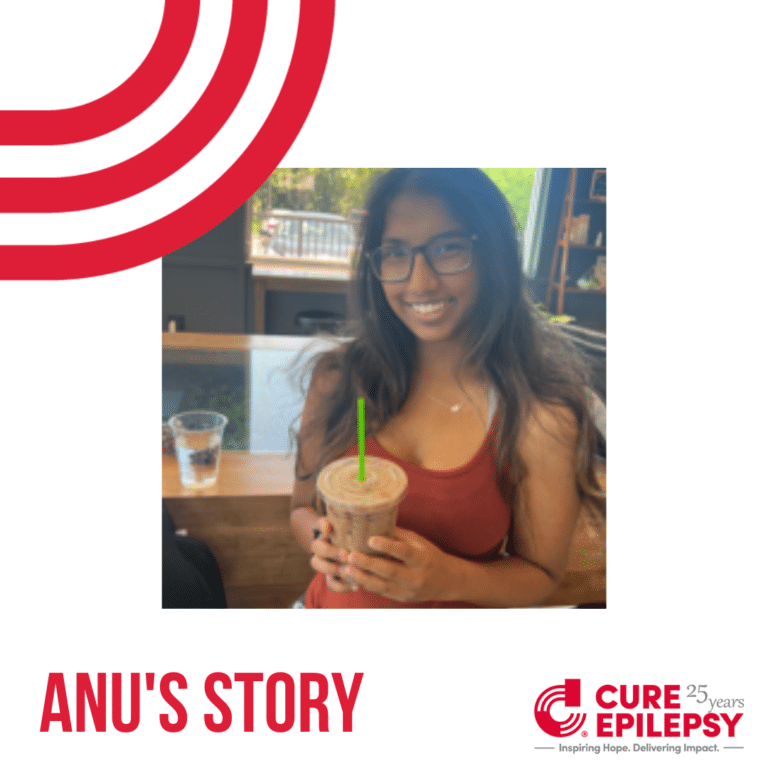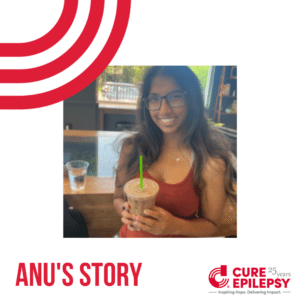 Read Anu's Story