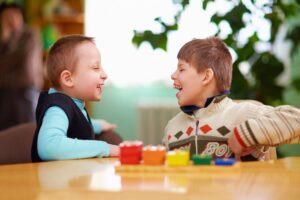 Eisai Inc., the U.S. subsidiary of Eisai Co., Ltd., announced on November 12, 2019 the launch of Ella the Jellyfish, the first Amazon Alexa skill designed for those affected by Lennox-Gastaut Syndrome (LGS). The Alexa skill was created with input from children living with LGS, a rare and severe form of childhood-onset epilepsy, their families and caregivers and is provided free of charge.
Featuring capabilities such as interactive play, listening and creative activities, Ella the Jellyfish was designed for easy and seamless daily use on Alexa-enabled devices, including voice assistants, mobile phones and tablets. By simply saying, "Alexa, open Ella the Jellyfish," families, caregivers and children can instantly and easily interact with Ella and her underwater friends by listening to Ella tell a story, singing a song, listening to a relaxing meditation or playing such games as "Ella Says, Freeze Dance" and "Color Hunt."
Parents and guardians can enable the Ella the Jellyfish skill by searching for Ella the Jellyfish in the Alexa Skills Store online and through the Alexa app. Once enabled, caregivers and patients can start by telling their Alexa-enabled device to open Ella the Jellyfish. Caregivers and patients can also learn how to operate the skill by watching videos of caregivers and children using Ella the Jellyfish. Those videos can be found at ellathejellyfish.com.