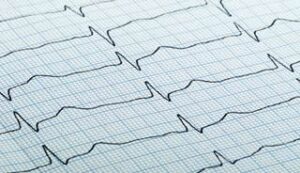 Measurement of heart rate and movement using a multimodal bracelet sensor may be effective for detecting nocturnal seizures of varying types in patients with epilepsy, according to results of a multicenter, prospective study published in Neurology.
Patients with an intellectual disability and a history of more than 1 major nocturnal seizure per month who resided in a long-term care facility at an epilepsy center in the Netherlands were enrolled (n=28). A bracelet was worn by all participants on the upper arm during sleep for up to 2 to 3 months. Heart rate or movement detected nocturnal seizures via photoplethysmography or 3-dimensional accelerometry, respectively. Investigators identified seizures as being tonic-clonic, generalized tonic >30 seconds, hyperkinetic, or others (eg, clusters [>30 minutes] of short myoclonic/tonic seizures).
Limitations of this study include its small cohort size and the inclusion of only patients residing in long-term care facilities in the Netherlands, which may likely limit the ability to extrapolate the findings across the broader epilepsy population.
"The multimodal sensor might be of help in preventing [sudden unexpected death in epilepsy]," the researchers added. "Although comparative studies are lacking, combining [heart rate and accelerometry] seems more effective for detecting major seizures because of the shortcomings of current audio detection."