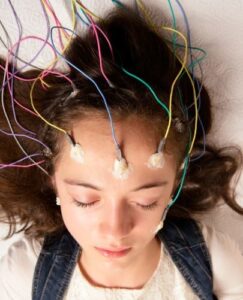 Motion recognition technology is being used to help neurologists in the study of patients' behaviour during seizures, to provide clues on the sub-type of epilepsy the patient has and identify unusual seizure movements that require further investigation.
QUT PhD researcher David Ahmedt, from the School of Electrical Engineering and Computer Science, said 30% of people with epilepsy did not respond to medication and surgery provides a chance at acquiring seizure freedom.
"Analysis of movements during seizures, provides clues as to where the focus of the epilepsy may be, which in turn allows for a successful surgery," Mr. Ahmedt said.
Mr. Ahmedt used QUT-developed artificial intelligence and video analytics technology to analyse hospital-monitoring videos of 39 patients and 161 seizures, in conjunction with the Mater Advanced Epilepsy Unit, Queensland's only tertiary referral public epilepsy surgery center.
The aim was to address the problem of modelling the patient's behavior with objective and quantitative motion analysis.