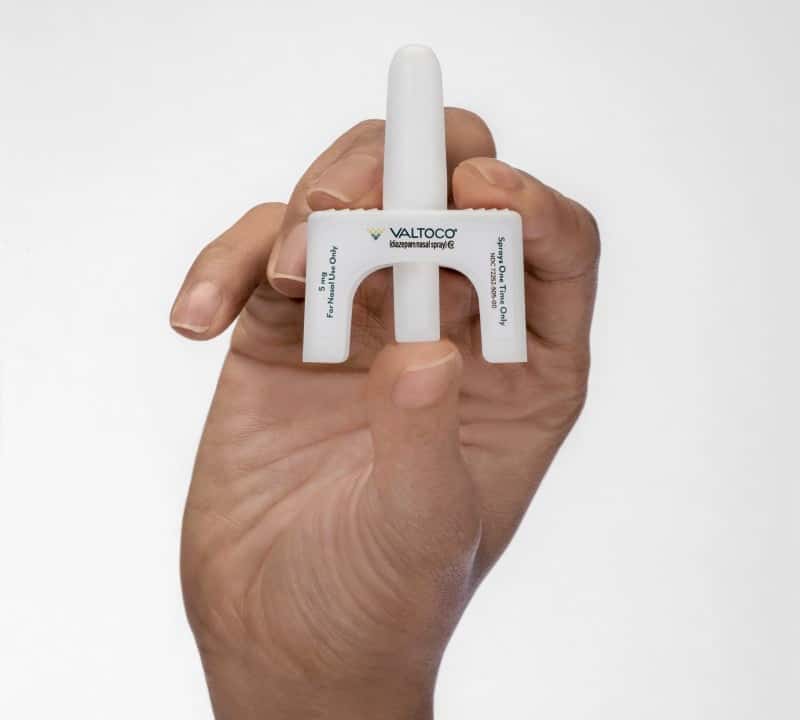 Neurelis Press Release
Neurelis, Inc., announced today the commercial availability of VALTOCO® (diazepam nasal spray) for the acute treatment of intermittent, stereotypic episodes of frequent seizure activity (i.e., seizure clusters, acute repetitive seizures) that are distinct from a patient's usual seizure pattern in adult and pediatric patients 6 years of age and older.
Neurelis President and CEO Craig Chambliss said the company has been working diligently to deliver VALTOCO to the epilepsy community following the U.S. Food and Drug Administration (FDA) approval of VALTOCO on January 10, 2020, where it recognized VALTOCO's intranasal route of administration as clinically superior to the previously approved standard of care treatment. "We understand the high unmet need for VALTOCO and we are very pleased to be able to make this available for patients with seizure clusters less than two months after our FDA approval," Chambliss said. "Our commitment to the epilepsy community drives every team member at Neurelis as we accomplish this goal."
In the United States, there are over 3.4 million people with epilepsy, with approximately 200,000 new patients diagnosed each year. Despite the availability of chronic, daily oral medications to control epilepsy, a significant number of these patients continue to experience seizures. Of these uncontrolled patients, as many as 170,000 are at risk for episodes of frequent seizure activity, also known as seizure clusters or acute repetitive seizures, representing a significant unmet need in the epilepsy community.
Chuck DeWildt, Chief Commercial Officer at Neurelis, announced Maxor Specialty Pharmacy has been selected as the national pharmacy provider and has already begun filling patient prescriptions. "VALTOCO is the first commercial product for Neurelis and we are now rapidly building our commercial organization," DeWildt said. "Working with Maxor allows us to expedite the availability of VALTOCO for patients, healthcare providers and care partners who need it in advance of VALTOCO availability in retail pharmacies in the near future." He added that Maxor will be able to serve all patients regardless of the type of insurance (commercial, private insurance, Medicaid or Medicare).
Michael Einodshofer, Chief Pharmacy Officer of Maxor, commented, "We look forward to our relationship with Neurelis and helping epilepsy patients across the country quickly gain access to this important new treatment."
In an effort to support patients, Neurelis is offering a VALTOCO copay assistance program through which eligible patients could pay as little as $20 for the prescription. Neurelis has also set up a patient assistance program in which eligible patients who do not have insurance may qualify for additional assistance.
Jacqueline A. French, MD, professor in the Department of Neurology at NYU Langone Health's Comprehensive Epilepsy Center and Chief Medical & Innovation Officer for the Epilepsy Foundation, said, "Having a seizure cluster rescue treatment that is generally safe, reliable and ready-to-use is great news for our epilepsy community. Seizure rescue treatments such as this, combined with an up-to-date seizure rescue treatment plan, can help improve the quality of life for those experiencing seizure clusters."