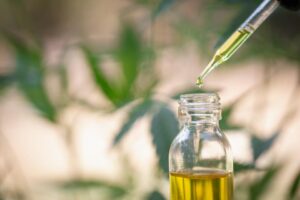 Medicinal cannabis oil containing both cannabidiol (CBD) and a small amount of THC (the drug that can cause intoxication) can reduce or end seizures in children with severe, drug-resistant epilepsy, a study by the University of Saskatchewan (USask) has found.
Children with severe epilepsy also experienced improvements in their quality of life after taking low doses of the medicinal cannabis oil, according to research published in Frontiers in Neurology.
The study tested the effects of medicinal cannabis oil with 95 percent CBD, a chemical which does not create a high, and five percent THC, a substance which can be intoxicating in large enough doses.
Studying an evidence-based scientifically guided dosage regimen, the research team found no evidence of THC intoxication when using CBD-enriched whole plant extracts.
"What makes these results really exciting is it opens up as a treatment option for kids who have failed to respond to traditional medications," said Dr. Richard Huntsman, a pediatric neurologist who led the study.