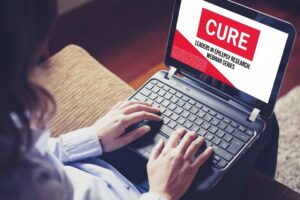 Pregnancy and contraception can be a difficult subject for women with epilepsy to discuss with their doctors, however it is critical for reproductive health. Estimates suggest there are more than 1.1 million women in the US with epilepsy of childbearing age.
Women with epilepsy must face certain considerations when starting a family. This webinar will focus on the research surrounding epilepsy and pregnancy, as well as provide strategies to help minimize risks for both mother and baby.
This webinar will address questions, such as:
What does research show about the safety of certain anti-seizure drugs in pregnancy?
What resources are available to women with epilepsy who are planning a family?
Which forms of contraception interact with anti-seizure medications?
This webinar will be conducted by Dr. Elizabeth Gerard, Associate Professor of Neurology with a specialty in epilepsy at Northwestern University. Her clinical focus is contraceptive and pre-conception counseling as well as the management of epilepsy during pregnancy.