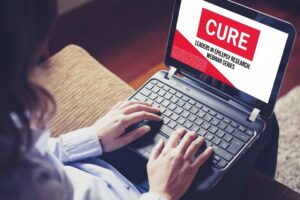 Cognitive deficits and memory problems are common among adults with chronic epilepsy. This webinar discusses the course of cognitive and memory aging in people with chronic epilepsy. The presentation addresses factors which contribute to healthy cognitive and brain aging, as well as what patients can do to help prevent cognitive decline.
This webinar is presented by Dr. Bruce Hermann, PhD, Director of the Charles Matthew Neuropsychology Section at the University of Wisconsin School of Medicine and Public Health. Dr. Hermann is an expert in brain and cognitive aging in people with chronic epilepsy. His research focuses on the impact of epilepsy on brain structure, cognition, and psychiatric status.
Dr. Hermann's presentation is followed by an interactive Q&A session, where he answers questions such as:
Can any measures be taken to prevent or combat the cognitive decline that accompanies getting older with epilepsy?
Does research suggest specific therapies to help prevent memory loss associated with epilepsy?
Are certain individuals with epilepsy more likely to experience cognitive decline as they age than others?