Epilepsy is the third-most common neurological disorder in people age 65 and older after stroke and dementia, conditions which themselves increase seizure risk.1
This webinar discusses the relationship between epilepsy, dementia, and stroke, and discuss whether people with epilepsy have an increased chance of developing dementia as they age. Viewers will also learn about strategies that people with epilepsy can implement to reduce their risk for these conditions.
World Health Organization. "Epilepsy: A Public Health Imperative." Date: 2019. Date accessed: May 3, 2021. https://www.who.int/mental_health/neurology/epilepsy/report_2019/en/ 
---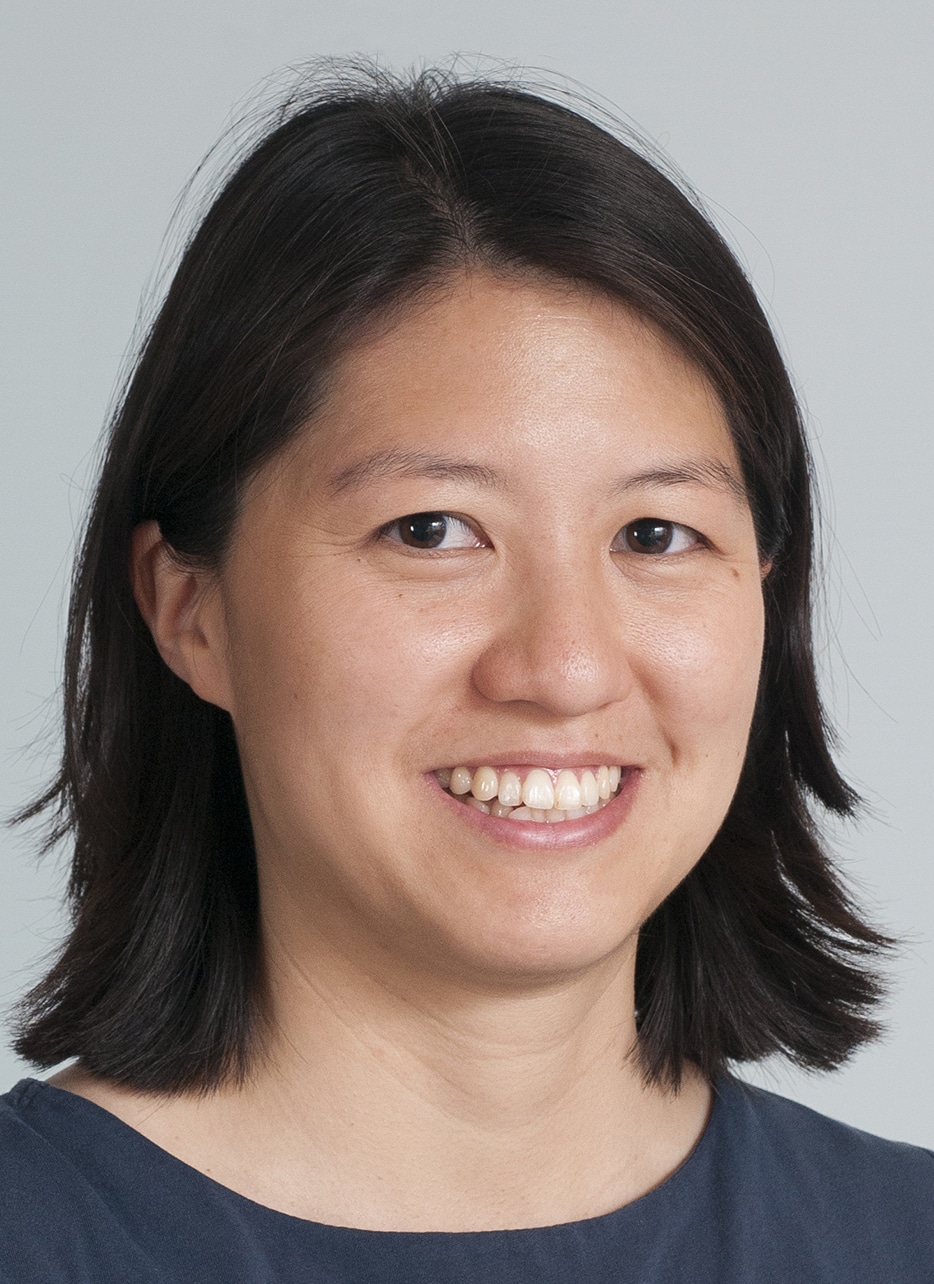 About the Speaker
Dr. Alice Lam is Assistant Professor of Neurology at Harvard Medical School and the Massachusetts General Hospital. As a physician, Dr. Lam takes care of patients in both the subspecialty Epilepsy Clinic as well as the Memory Disorders Unit. Her clinical and translational research program explores the interface between epilepsy, the neurodegenerative diseases, and cognition, using a combination of neurophysiology, neuroimaging, artificial intelligence approaches and cognitive outcomes.
---
Q&A with Dr. Alice Lam
It is well-documented that AED side effects are more pronounced in the elderly because metabolism is slower. How should this be communicated to neurologists? Are they aware, and how often and what age do you recommend that dosages be lowered because of this?
Dr. Lam: That's a great question. The answer to that is a little complicated, but you're definitely right that as people get older our metabolism slows. Our liver slows down the metabolism, our kidneys slow down eliminating medications from the bloodstream. But that's also highly variable from individual to individual and as you know people have different body weights and there's a lot of different variability person to person. I think if you're aware of that and you think that this may be something that affects you I think it's important to talk to your doctor about that.
And one thing that your doctor can check, they can look at the level of seizure medicine that's actually in your blood and that will give for you… That basically tells you how your body is metabolizing the amount of medication your doctor is prescribing for you. And it might turn out that maybe your doctor was unaware or your level was actually a lot higher than they thought it was and you might be able to reduce your dose of seizure. But that's one objective way you can decide whether you're on too much seizure medication as you get older.
Can Dilantin affect balance over time and do you have any comments on this or suggestions about what to do about it? There's an article published in Future Medicine entitled Antiepileptic Drugs and Their Impact on Balance, and this person hopes that you can comment on that.
Dr. Lam: I haven't read that article but I can say that Dilantin can definitely affect your balance and it can do that in a few different ways. One, if you're on too high a dose of Dilantin you can actually have this Dilantin toxicity where you're off balance and you're wildly… Some people describe it as this feeling of being drunk without having had anything to drink. And so if your dose is too high you might notice that, and if that were the case you'll probably notice it usually about the hour or two after you take your medicine. That's one way it can affect dizziness.
But long-term it can also affect a dizziness in a number of different ways. Sometimes people can develop what we call a neuropathy that's associated with long-term Dilantin use. That means that the nerves that go from your spinal cord down to your feet and help your brain know where your feet are and what they're feeling on the ground below, those nerves can get damaged and you might not be able to feel your feet as well. And we also know that Dilantin over time can affect the cerebellum. That's a structure in your brain that controls balance and coordination, things like that. So, yeah, I think that there is a fair amount of evidence that Dilantin can affect your balance but again it can do that in different ways.
Is there anything that can be done about that?
Dr. Lam: If you're on too high a dose of Dilantin then obviously reducing the dose or trying to adjust how you take those doses or maybe even changing the medicine if it's not the right medicine for you would be one way to do it. Obviously Dilantin is an older seizure medicine and I tend to avoid using it in older adults for a number of reasons. It tends to be older adults who are on it because if they were diagnosed with epilepsy years ago that's what was available years ago and a lot of people are very comfortable staying on that medicine if it was working for their seizures, and so that's often the case of patients who come to see me who are on Dilantin already.
But there's a lot of newer seizure medications that may not have those kinds of adverse effects, for one. Dilantin also, the way it's metabolized is a little interesting and there can be interactions with a lot of other medications, not even just seizure medications but other common medications that you might take for other conditions. In an older adult if you're running into these problems you might think about switching off of Dilantin for that reason, the medication interactions and these long-term effects that we know can happen with it.
If a person is over 80 and has had no seizure activity in 15 years, do you think medication dosages could be lowered?
Dr. Lam: This is something that's very individual and I can't answer that without knowing more details of what happens to you when you're having a seizure or what risk for injury might you incur if you did have a breakthrough seizure because you lowered your dose. But these are tricky questions. Even if I did know more about this person it's not something that I could answer concretely, it's something that really depends on the risk benefit ratio for each person and how willing they are to take a risk like that. I think you have to think about what would happen if you had a breakthrough seizure versus how bad it is to be on the level of medicine that you're on right now. Are you having a lot of side effects from it or not? You just feel you want to be on a lower dose. The good thing is to discuss with your neurologist.
I think about the risk of falls, and as we get older we have greater propensity to break bones and so we want to avoid falls as well for those reasons so it is trickier. Here's a bit of a different question and you sort of answered it I think during your talk but let's just review. So a rupture of an arterial venous malformation maybe has led to development of tonic-clonic seizures and many cognitive issues, including problems with memory. Is there a greater risk of this person acquiring dementia as they age?
Dr. Lam: We can think about this in terms of this whole cognitive reserve a thing that I talked about. And so having this brain injury and having these cognitive issues that result you're now at a lower cognitive reserve than you would have been before this AVM ruptured. And so I would say that, yeah, if you were to develop the kind of changes in your brain from Alzheimer's disease you might be more susceptible to having dementia earlier from that than you would have had you not had this brain injury. But it doesn't mean that you shouldn't still try to reduce your risk for that.
A person wants to know if their seizures increase with age. And at what point, and this I think is really relevant for those independent older people around, driving. At what point in time do you start having the discussion about driving or not driving?
Dr. Lam: The first question with the seizures increase with age, again, I'd have to say it depends but it's not something that I typically see or counsel my patients like, "Oh, we better worry that your seizures are going to get worse as you get older." It's not something that… I would say I don't think that there's a lot of evidence that that occurs but again it depends on each individual.
The second question about driving, that's a great question. And this is a question that I deal with with people with epilepsy and I take care of people with Alzheimer's disease as well so it always comes up then. I think that sometimes people have awareness or insights to know when they feel it's not safe for them to be driving. But it's a really hard thing to actually make this assessment in my clinic, in my office, because I'm seeing somebody, I'm talking with them but I have no idea when they get behind the wheel how they would react to things. I don't know, what would they do? Would they be able to stop in time if a kid ran out in front of the car to run after a ball or something like that? What would they do if a car swerved into their lane all of a sudden, how would you react to that? These kinds of things are really hard to gauge in a clinic.
One thing I'll often do is sometimes I think it becomes pretty clear that someone shouldn't be driving. They're either getting into accidents or they're getting lost while they're driving, things like that. And those cases are a little bit more straightforward and often families will take away their loved one's keys before even asking me about it. But when it gets a little grayer, when things aren't quite working as well as you want to in your brain, but a lot of you've been driving your whole life, it's an automatic thing almost, you don't have to think about it so much.
What I'll often do is I'll recommend that people undergo a formal driving assessment. And so there are different centers that do this. There's occupational therapists who are trained in assessing people's safety in driving, and often this kind of driving assessment it may involve pen and paper tests first and if you do fine on that then you would do a behind the wheel on the road test where someone will be with you and assessing how you're able to react to different things that happen. And so I often lean fairly heavily on these kinds of assessments to make a good assessment of that. It's again, as I said, it's really hard to know from just talking to someone in my office how they would actually do on the road.
Sometimes it's actually more helpful for family members who don't want their loved ones to be driving but their loved ones won't listen to them. And so and if they won't listen to me I'll say, "Well, if you want to drive you need to have a formal driving evaluation." And then it's an objective, it's not just someone judging or wanting to take away their independence it's an objective. You either passed or you didn't pass the test.
Are some epilepsy medications worse for dementia?
Dr. Lam: Let me answer that a different way, or let me pose the question differently. Maybe one way to ask it would be, are some epilepsy medications worse for cognition, not necessarily dementia? But I guess if they're worse for cognition then they're not going to help if you have dementia either. So if I ask my question, are some medicines worse for cognition? There are some medicines that we know have a worst cognitive profile compared to others.
Now, again my patients can respond very differently to seizure medicines. Again, there's a lot of inter-individual variation, but generally there are some medicines that are thought to be relatively neutral or relatively… That they don't really affect cognition too much. And those medicines that people often use in that case are levetiracetam or Keppra and lamotrigine or Lamictal. Those are thought to have relatively benign cognitive effects.
But then there are medicines that we know can definitely worsen cognition. These tend to be some of the older ones, so phenobarbital has been shown to have poor effects on cognition. Dilantin even can do that as well and carbamazepine. Some of these older medicines may have more of those more pronounced effects. But, yeah, I think, again, as in that slide where I looked at what kinds of things can affect memory in someone with epilepsy, choice of seizure medication can definitely do that. Topiramate, that's another one that tends to affect cognition pretty badly.
How about zonisamide?
Dr. Lam: Again, it really varies from individual to individual. Zonisamide wouldn't be on my top list for someone who's having cognitive problems already, it would a bit further down the list. But I would say it's not entirely neutral but it's not as bad necessarily as some other ones. But everyone is… Again, I can have one patient who's on a whopping dose of a medication, has no idea it's in their system. And have another patient who's on the same medication on a really tiny dose and is falling over because the side effects are so bad. So it's really hard to predict that unless you actually just try it and see how you feel on it.
If somebody is feeling a cognitive impact and it's possibly because of their medication, are those changes reversible if patients switch medications?
Dr. Lam: Some of them can be. Again, if it tends to be a, "I just started this medicine a couple of months ago and I and my family are all noticing that I'm a lot slower on forgetting conversations." Then yeah, in general come off that medicine. I would expect those side effects to get better as you're off the medicine. But some of these older medicines like phenobarbital, Dilantin, if you've been on them for years and years and now you're coming off them it may not be as great a benefit because there are some long-term changes from those medicines. So you might not notice as great a benefit but it might still be worth trying to come off them to see if you do get a benefit.
Can testing neuropsych evals tease out declines in cognition based on AED side-effects versus declines resulting from regular aging? Can testing determine the source of the cognitive decline?
Dr. Lam: I use neuropsychological testing actually pretty frequently in my patients with epilepsy and memory problems. I think that there's a number of things that can be helpful with it and often I do use it for the purposes that you're talking about to try to tease apart what is actually causing this person's cognitive impairments. Because one thing that neuropsych testing allows you to do is it really… I mean, if any of you have ever done neuropsych testing it's a several hour-long cognitive test. You never knew that there are many tests for your learning and for your memory and things like that. So it's very detailed and it can get in very good detail what parts of your thinking are working well and what parts of your thinking aren't working well?
A lot of patients will say, "My memory is bad." But actually it's not their memory that's bad, it may actually be their executive function, their ability to plan and organize things that's more affected than their memory. And so neuropsych testing allows you to tease apart some of those things. And depending on what cognitive domain, whether it's memory, executive function, language, any of those things, depending on which domains are affected, that can often help us hone in on what might be causing those changes.
And so sometimes that can help me distinguish between whether it's someone's longstanding epilepsy that's causing their cognitive troubles or whether it might be something new or different, maybe they've developed dementia or maybe they've developed depression late in life. Trying to tease apart some of those factors, neuropsych testing can be helpful for that.
Is the ketogenic diet a heart-healthy diet?
Dr. Lam: I know that people who are on the ketogenic diet get monitored frequently. They have their cholesterol levels checked, they have a lot of these metabolic things checked. But I don't know what the data is in terms of long-term, if it actually predisposes you to having heart attacks because of the high-fat content or not.
Does chronic microvascular ischemic change get worse with time and does it make epilepsy worse?
Dr. Lam: For those who don't know what is chronic microvascular ischemic change, the best way I can describe it is let's say you have an MRI that's done. What it looks like on an MRI are these little white spots actually, these little white spots that you don't normally see but you do tend to see them more as people get older. And what we think of these little white spots is that it's reflecting damage to really small blood vessels in the brain. It's showing you that there's some disease of the small blood vessels, they're affected somehow. And sometimes that can be due to the kinds of vascular risk factors that we've been talking about, high blood pressure can definitely do that. People who smoke definitely you'll see a lot more of these microvascular changes in the brain.
There have been studies that been done recently looking at what are the risk factors for people who develop late-onset epilepsy. And it turns out that people who have these chronic microvascular ischemic changes, again think of them almost silent changes. Most people don't know that they're there, it's something that you see on MRI, on brain imaging when you do the imaging but they're silent. Think of it as silent cerebrovascular disease. It tells you that your blood vessels are not as healthy as we'd like them to be.
But anyhow, if you have those kinds of changes in mid-life in your 40s and 50s, that is actually a risk factor for developing late-onset epilepsy. Whether if you already have epilepsy that kind of change will worsen your epilepsy. I'm not sure if we know that or not, but again, in terms of this vascular risk I've been talking about, think about this chronic microvascular change as another sign that maybe things aren't as healthy as you want them to be.
Are there different outcomes on epilepsy in other areas of the brain, for example, parietal lobe? Has this been studied or has it just been focused on temporal lobe epilepsy (TLE)?
Dr. Lam: A lot of the studies on cognition and epilepsy have been done in people with temporal lobe epilepsy. It's the most common focal epilepsy so there's a lot more people that have it compared to things like parietal or occipital or frontal lobe epilepsy, that's probably one of the reasons. But also we know that temporal lobe epilepsy affects the temporal lobes and we know that those are really important for memory as well. I think that historically that's been the case and it's hard to do… You need really big studies in order to make these kinds of observations or to get these kinds of insights you need a lot of patients over time too.
So you're looking at thousands of patients in that study in that graph that I showed. I think it can be challenging maybe to find enough people with certain kinds of epilepsy to be able to do those studies and to be able to make these kinds of clear inferences. But it's an area that we definitely need to work more on to understand better.
---
The information contained herein is provided for general information only and does not offer medical advice or recommendations. Individuals should not rely on this information as a substitute for consultations with qualified health care professionals who are familiar with individual medical conditions and needs. CURE Epilepsy strongly recommends that care and treatment decisions related to epilepsy and any other medical condition be made in consultation with a patient's physician or other qualified health care professionals who are familiar with the individual's specific health situation.