CURE Epilepsy Run for Research
Monday, April 26, 2021 - Sunday, May 2, 2021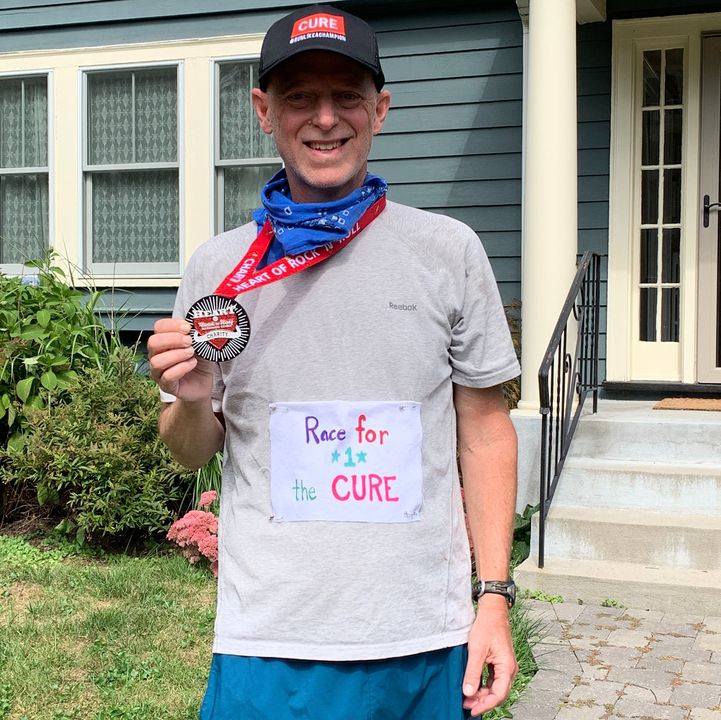 It's a marathon, not a sprint!
Until we can run together again, join Team CURE Epilepsy for a virtual marathon this spring! Run 26.2 miles over the course of a one-week period for the 1 in 26 Americans living with epilepsy. Join Team CURE Epilepsy Champions of all different fitness levels to help raise funds to find a cure. Epilepsy research is complex and can take a long time to complete. Much like a marathon runner, research must move at a consistent pace until we reach the finish line: a cure for epilepsy.
How do I get started?
Register using the form below. Your $50 registration fee will cover your Team CURE Epilepsy performance shirt, marathon medal, and will be included as the first donation to epilepsy research on your fundraising page.
After registration, you will receive a confirmation email with a link our Team CURE Epilepsy main fundraising page, where you start your own personal fundraising page, use the built-in Strava software to track your mileage, post updates and share your results and pictures with other participants.
Then you're ready to start your training!
We encourage everyone to post pictures on social media to connect with Team CURE Epilepsy runners around the world using the hashtag #TeamCUREepilepsy. Don't want to run 26.2 miles? You can still be part of the Team by running a shorter distance, walking, or simply by raising critical research dollars!
CURE Epilepsy Run for Research is supported by: