Greetings Epilepsy Community,
As we enter the dog days of summer, I'm happy to share we've further expanded our Understanding Epilepsy resource on our website to include a section on Diagnosing Epilepsy. This new section is a great tool for individuals looking to learn more on how epilepsy is diagnosed, the epilepsy journey, diagnostic tools, EEGs, MRIs, and more. This resource is invaluable to those who are newly diagnosed as well as those who have been living with epilepsy. As science continues to advance, new research is published, and new treatments and tests come online, we will continue to update our online knowledge resources to provide hope and understanding for our community.
Another good resource on the diagnostic journey for epilepsy is our latest Seizing Life® episode with Dr. Doug Nordli from the University of Chicago Medicine. Dr. Nordli lays out a roadmap for parents and caregivers to follow from the initial concern that something is wrong, to getting a prompt neurologist appointment, through diagnostic testing, and the numerous options for both drug treatment and alternative options. Along the way, Dr. Nordli offers advice for communicating with doctors, seeking a second opinion, finding an epileptologist, and accessing quality epilepsy care. We hope these resources are helpful to you and your friends and family within the epilepsy community as we continue our unrelenting search for a cure.
Through research there is hope.
In this CURE Epilepsy Update, please find information on:
---
Get 15% Off CURE Epilepsy Merch During Our Summer Sale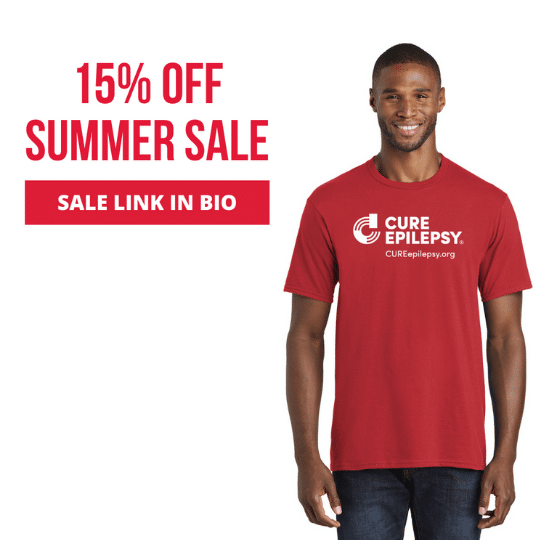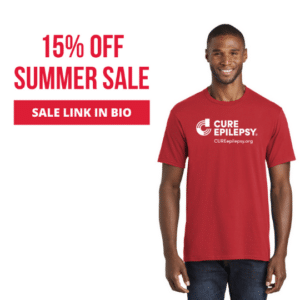 Shop the CURE Epilepsy Store for branded apparel and accessories during our Summer Sale from June 27-July 10 and get 15% off each item! Show your CURE Epilepsy pride and help spread awareness with our CURE Epilepsy merchandise including apparel, car magnets, water bottles, and more.
---
Diagnosing Epilepsy Section Now Available on the CURE Epilepsy Website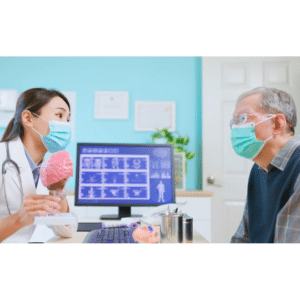 The Understanding Epilepsy resource section of our website has been expanded to include a Diagnosing Epilepsy section. Learn about how epilepsy is diagnosed, diagnostic tools, how the pediatric diagnostic journey differs from the adult journey, and more. Thank you to our partners SK Life Science for their support.
---
Make a Positive Impact with Your Amazon Prime Day Purchases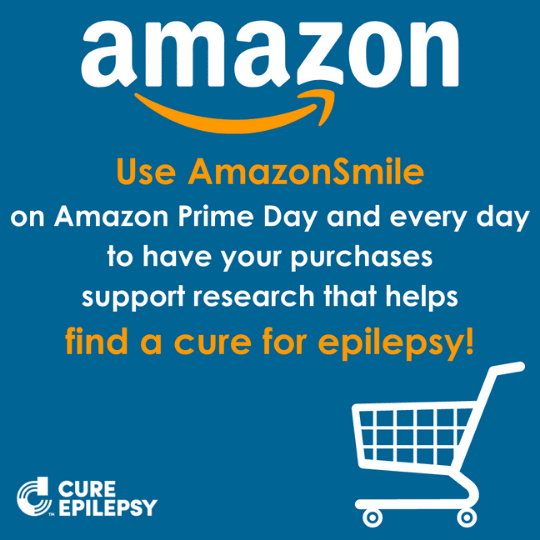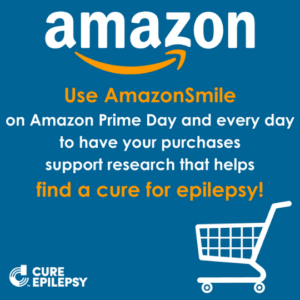 By using AmazonSmile for your Amazon purchases, you can support CURE Epilepsy every time you shop! When you shop through AmazonSmile, 0.5% of your eligible purchases are donated to a nonprofit of your choice. The price you pay for your items is exactly the same and the donation comes directly from Amazon to CURE Epilepsy, so the process of donating couldn't be easier.
With Amazon Prime Day approaching on July 12-13, now is a perfect time to make CURE Epilepsy your nonprofit of choice on AmazonSmile. Just select CURE Epilepsy as your nonprofit of choice before July 10 to ensure 0.5% of any Amazon Prime Day purchases are donated to CURE Epilepsy.
Support CURE Epilepsy with My Amazon Purchases
---
CURE Epilepsy Discovery: Investigating Mechanism of the Progression of Epilepsy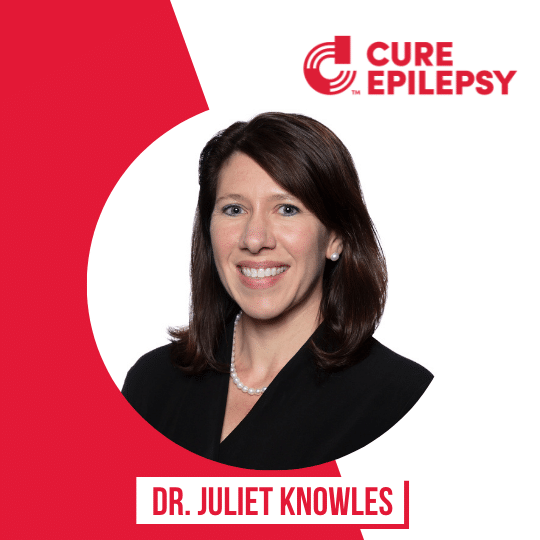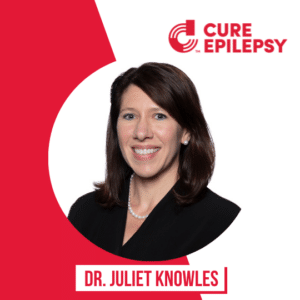 This latest Discovery highlights a recent study by Dr. Juliet Knowles and her research team at Stanford University that is the first to clearly show that abnormal neuronal activity (in this case, due to absence seizures) can lead to harmful changes in myelination. These changes contribute to the continued progression of epilepsy. Future work in the field will look at the exact molecules and neurotransmitters involved to better characterize the change in myelination. Although more studies are necessary, Dr. Knowles' CURE Epilepsy funded research suggests that developing treatments to address both the abnormal neuronal activity and the associated abnormal myelination may more effectively prevent seizures and cognitive difficulties.
---
Upcoming Treatment Talk Video Premiere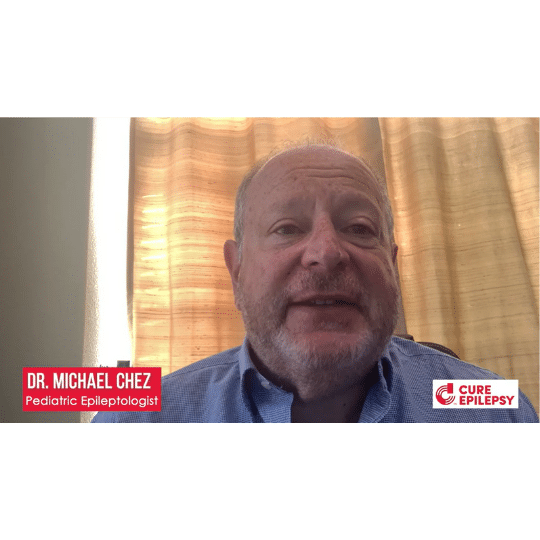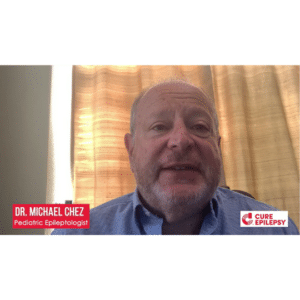 CURE Epilepsy is proud to present our inaugural Treatment Talk, a social-media broadcast highlighting conditions related to epilepsy and options available for treatment of related seizures and their side-effects. This "Treatment Talk" will focus on Lennox-Gastaut syndrome (LGS), a severe form of childhood epilepsy that arises during infancy or early childhood. You will learn about diagnostic criteria for LGS, seizure types and comorbidities associated with LGS, and the use of fenfluramine to reduce seizures associated with LGS.
Our Treatment Talk will premiere on the CURE Epilepsy Facebook page on July 25 at 12 pm CST.  Be sure to follow our Facebook page to get updates on this inaugural event. This talk is supported through a partnership with UCB, Inc.
Follow CURE Epilepsy on Facebook
---
Sign a Card to Celebrate Seizing Life's 100th Episode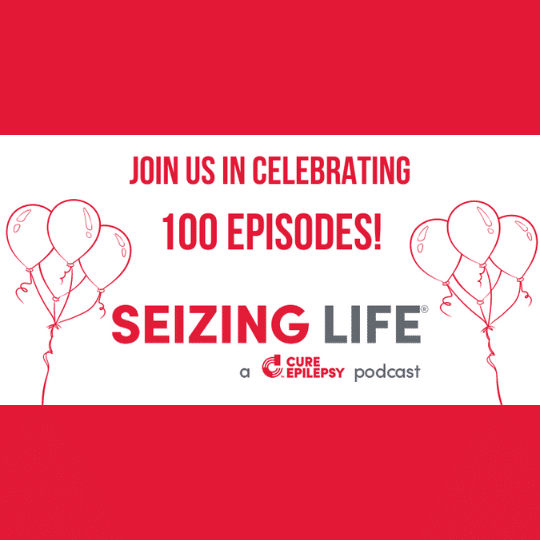 The Seizing Life podcast is preparing to celebrate its 100th episode! To recognize the amazing contribution that this podcast has made within the epilepsy community, we have created a celebratory card that will be presented to host Kelly Cervantes during the filming of the 100th episode. All Seizing Life viewers are welcome to sign this card and share your appreciation.
---
Coming this Fall: UNITE to CURE Epilepsy
Stay tuned for more information on our UNITE to CURE Epilepsy virtual event which will take place in late September. We look forward to connecting with everyone within the epilepsy community across the country for our 3rd virtual event!
---
CURE Epilepsy Statement on the Importance for Comprehensive Reproductive Healthcare for People with Epilepsy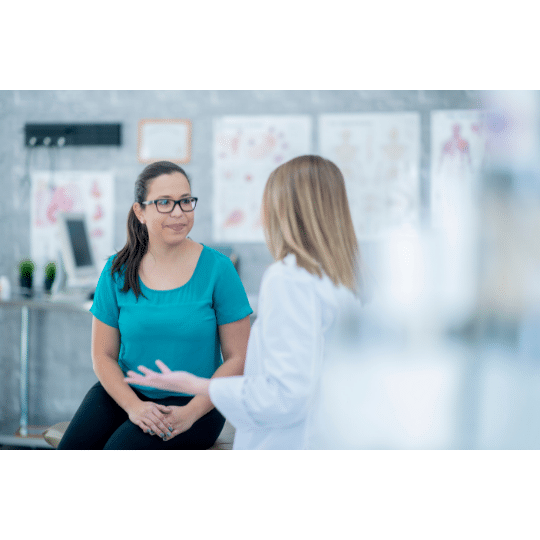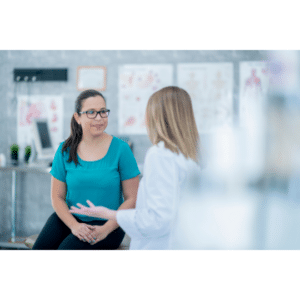 As a non-profit organization devoted to the health and well-being of people with epilepsy, CURE Epilepsy believes that access to comprehensive reproductive healthcare is critically important for people of childbearing age who have epilepsy.
---
What's New from the Seizing Life® Podcast
A Parent's Guide to Your Child's Epilepsy Diagnosis and Treatment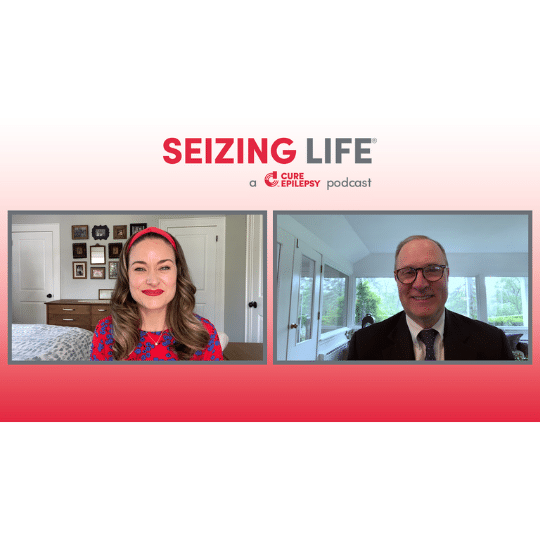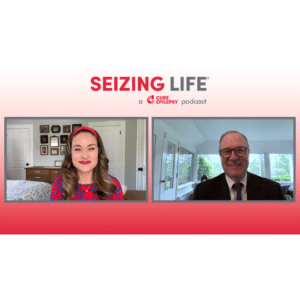 Dr. Doug Nordli, Chief of Pediatric Neurology at UChicago Medicine, provides a guide to help parents of children with epilepsy navigate their child's diagnostic and treatment journey. Dr. Nordli lays out a roadmap for parents to follow from the initial concern that something is wrong, to getting a prompt neurologist appointment, through diagnostic testing, and evaluation of the numerous options for both drug and alternative treatments. Along the way, Dr. Nordli offers advice for communicating with doctors, seeking a second opinion, finding an epileptologist, and accessing quality epilepsy care.
Watch this and all of our upcoming Seizing Life episodes here.
---
Please mark your calendar for the following key dates in the epilepsy community:
June 23 – International Dravet Syndrome Awareness Day
August 1-31 – Seizure Dog Awareness Month
October 19 – SUDEP Action Day
November 1 – International LGS (Lennox-Gastaut Syndrome) Awareness Day
November 1-30 – Epilepsy Awareness Month
December 1-7 – Infantile Spasms Awareness Week
1 in 26 individuals will be impacted by epilepsy in their lifetime.
Each person has their own story.