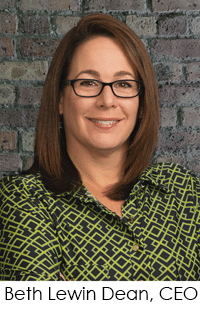 Greetings CURE Epilepsy community,
As I shared with you last week, November is Epilepsy Awareness Month, a month in which the community comes together to raise awareness about how common epilepsy is, how stigma remains a challenge for those living with epilepsy, and how essential it is that we raise critically needed funds to invest in research to achieve our goal of a world without epilepsy. We all have a role to play in raising awareness. CURE Epilepsy was given the opportunity to ring the Closing Bell® at the New York Stock Exchange and we used it to kick of Epilepsy Awareness Month and raise awareness in the financial community (you can watch it here). On a personal level, I have painted my nails bright purple and am wearing a purple ribbon all month to draw attention and share with those around me. So, what are you doing this month to bring attention to epilepsy?
For those of you who follow us on Facebook, Instagram, Twitter, or LinkedIn you will have noticed that throughout the month, we are posting content providing further resources and education about epilepsy and the impact CURE Epilepsy has had in the field of research. Please share these videos and articles with your friends and family to further broaden awareness of epilepsy.
In this CURE Epilepsy Update, please find information on:
---
---
---
---
---
---
---
---