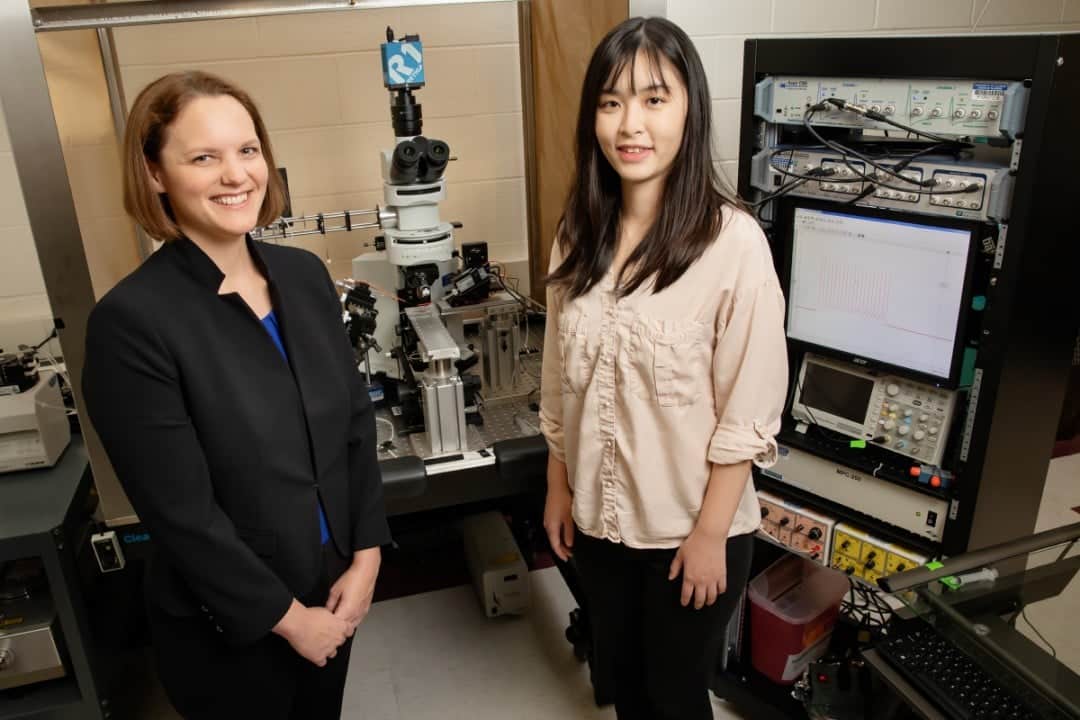 Mice with epilepsy have altered patterns of neuron activity in the portion of the brain that controls the reproductive endocrine system, University of Illinois researchers report in a new study. Furthermore, the differences in neuron activity in female mice fluctuate across the reproductive cycle, the team found.
The study, which tracked hormone levels and activity in specific neurons that trigger the release of reproductive hormones in mice with epilepsy, demonstrates that the effects of epilepsy on other areas of the brain may not be as static as researchers have thought, said study leader Catherine Christian, a professor of molecular and integrative physiology at Illinois. The study was published in the journal eNeuro. Jiang Li, a graduate student at the University of Illinois, was the lead author of the study.
People with temporal lobe epilepsy – the most common type affecting adults – also have high rates of problems with their reproductive endocrine systems, though the connection is poorly understood.