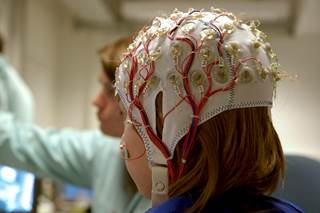 The American Academy of Neurology (AAN) and the American Epilepsy Society (AES) have provided new recommended practice guidelines for the management of new-onset and treatment-resistant epilepsy with anti-epileptic drugs (AEDs). The new guidelines highlight the evidence supporting the use of lamotrigine, vigabatrin, levetiracetam, pregabalin, gabapentin, and zonisamide for reducing the frequency of seizures in new-onset focal epilepsy and treatment-resistant epilepsy.
An expert subcommittee was formed consisting of members of the AAN and AES to update the 2004 evidence-based guidelines on epilepsy treatment with AEDs. Based on recent evidence, the investigators recommend the use of gabapentin and topiramate in adults and children with newly diagnosed epilepsy.
Class I and II studies support the use of rufinamide, ezogabine, clobazam, perampanel, and immediate-release pregabalin as add-on therapy in adults with treatment-resistant focal epilepsy; however, the adverse events associated with these therapies warrant careful consideration prior to prescribing. Other studies (class I, II, and III) suggest eslicarbazepine at 800 mg/day and 1200 mg/day may possibly be effective in treatment-resistant adult epilepsy.