Webinar: Speaking About SUDEP: Arming the Rare Epilepsy Community with the Latest Research
Tuesday, June 14, 2022
3:00 pm - 4:00 pm CST
Sudden Unexpected Death in Epilepsy (SUDEP) affects approximately 1 in 1,000 people with epilepsy, regardless of age 1,2. While lack of seizure control and seizure severity are the most common concerns for increased risk of SUDEP, there is also a concern that certain genetic mutations may increase SUDEP risk.   
This webinar will discuss what we know about SUDEP, specifically in the rare epilepsy community, as well as what parents and caregivers of children with rare epilepsies should know about SUDEP prevention and ways to mitigate risk. Presenters will share ideas on how to discuss SUDEP with doctors, from both the perspective of a physician and a parent of a child diagnosed with a rare genetic epilepsy who has educated themselves about SUDEP and taken steps to reduce the risk of SUDEP for their child. Attendees will have the opportunity to ask questions to all presenters. The webinar will also include a discussion about the latest advancements in basic and clinical epilepsy research focused on SUDEP risk and prevention.  
The webinar is intended for people living with epilepsy, their family members and caregivers, and anyone seeking to learn more about mental health and epilepsy.  
There will be a live Q&A at the end of the presentation. You can submit questions in advance here.
This webinar is conducted in partnership with our friends at PAME and Wishes for Elliott.
The mission of Partners Against Mortality in Epilepsy (PAME) is to convene, educate and inspire all stakeholders – from the bereaved to those living with epilepsy, to health care professionals, advocates, clinical and basic scientists, and death investigators – to promote understanding and drive prevention of epilepsy-related mortality.   
Wishes for Elliott is a non-profit organization dedicated to supporting research to improve the lives and prognosis of children struggling with SCN8A mutations and similar rare epilepsies. Their collaborative DEE-P Connections project partners with more than 40 rare epilepsy groups to help educated and bring critical resources to families who have children severely affected by these disorders.
1 Sveinsson O, Andersson T, Carlsson S, Tomson T. The incidence of SUDEP: A nationwide population-based cohort study. Neurology. 2017 Jul11;89(2):170-177.
2 Keller AE, Whitney R, Li SA, Pollanen MS, Donner EJ. Incidence of sudden unexpected death in epilepsy in children is similar to adults. Neurology. 2018 Jul 10;91(2):e107-e111.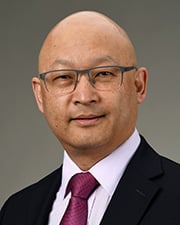 About the Speaker:
Dr. Lhatoo is a neurologist and neurophysiologist with expertise in the medical and surgical management of intractable epilepsy. He has been a director for Level-IV epilepsy centers in the UK and USA since 2006 and an instructor for the International Stereo EEG course since its inception in 2010. Dr. Lhatoo serves as the head of the International League Against Epilepsy's Task Force for Big Data in Epilepsy. He has a particular interest in the epidemiology, phenomenology, and pathogenesis of SUDEP. His published work has described potential biomarkers of SUDEP, including post-ictal generalized EEG suppression (PGES) in SUDEP cases, post-ictal hypotension, post-convulsive central apnea, and ictal central apnea.
---
The information contained herein is provided for general information only and does not offer medical advice or recommendations. Individuals should not rely on this information as a substitute for consultations with qualified health care professionals who are familiar with individual medical conditions and needs. CURE Epilepsy strongly recommends that care and treatment decisions related to epilepsy and any other medical condition be made in consultation with a patient's physician or other qualified health care professionals who are familiar with the individual's specific health situation.