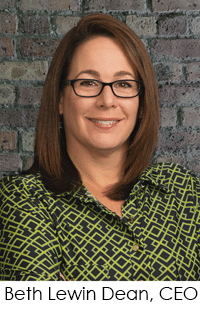 Greetings CURE Epilepsy community,
As we celebrate Autism Awareness, Siblings Day, and Volunteer Appreciation Week this month, we are fortunate to have many opportunities to more formally recognize so many members of our epilepsy community. I hope you will take advantage of this opportunity to not just celebrate our epilepsy community members, but to learn more about issues like autism that often intersect with epilepsy.
I also want to draw special attention to the upcoming deadline to apply for the Education Enrichment Fund, a one-time scholarship of up to $5,000 for an individual with epilepsy, their loved one, or their caregiver. Our EEF scholars represent the future of epilepsy advocacy, epilepsy research, and the promise of a future free from seizures. Those interested should submit their application by April 15.
In this CURE Epilepsy update, please also find information on:
Thank you for your enduring support of research toward a cure for epilepsy.
Beth Lewin Dean, CEO
---
---
---
---
---
---
---