Greetings Epilepsy Community,
September is here and that means we are just a few short weeks away from our 3rd annual Unite to CURE Epilepsy virtual event! Gather your friends and family together to celebrate inspirational stories, advances in research, and so much with members of the epilepsy community throughout the country and around the world. The event will be hosted by ABC 7 Chicago's Emmy Award-winning anchor Tanja Babich, who has seen how epilepsy can impact family and friends. There are many opportunities to participate in this event including hosting a Watch Party or submitting a video with a message of hope you'd like to share with the epilepsy community. Another reason you might want to submit a video or host a Watch Party is because those are some of the many ways you can earn raffle entries to win a trip to New York City to see Hamilton on Broadway and meet CURE Epilepsy's dear friend and the star of Hamilton, Miguel Cervantes!
Unite to CURE Epilepsy 2022 is just the start of wonderful events and celebrations dedicated to the epilepsy community this season. Later this fall there are events and special days including Epilepsy Awareness Day at Disneyland, Epilepsy Awareness Month, SUDEP Action Day, and Infantile Spasms Awareness Week.
Through research there is hope.
In this CURE Epilepsy Update, please find information on:
---
Our 3rd annual Unite to CURE Epilepsy virtual event is approaching quickly! Join us as we premiere the event on September 29 at 7pm ET/4pm PT hosted by Chicago ABC7's Tanja Babich. We will celebrate advances in epilepsy research, share inspiring stories from the community, and so much more. Don't forget you can enter our raffle for a chance to win a trip to NYC to see Hamilton on Broadway and meet Miguel Cervantes! Learn more about the raffle and all the fun ways you can win raffle entries (including taking a fun epilepsy quiz, submitting a video for our community, hosting a Watch Party, and more) on our event site! Just want to purchase raffle entries? You can do that too!
---
Submit Your Video by End of Day Friday, September 9 to be Part of Unite to CURE Epilepsy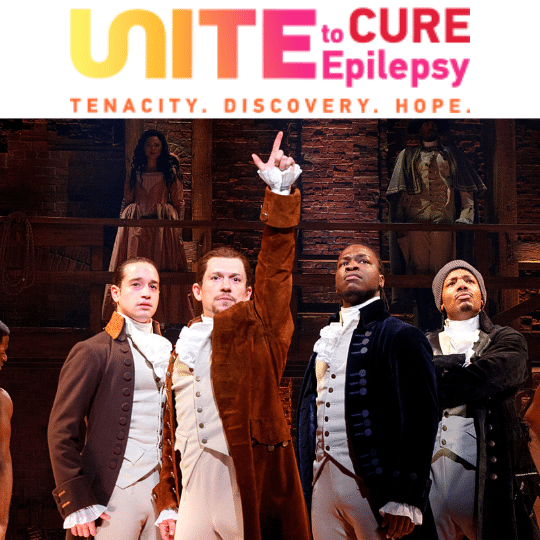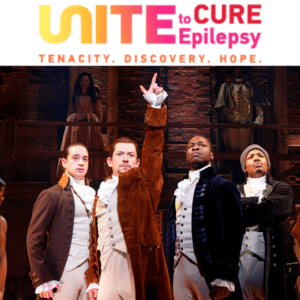 Record a video of yourself for the Faces of Epilepsy segment of the Unite to CURE Epilepsy program! Share your personal message for the epilepsy community and you could see yourself during our virtual event, on social media, and/or on CURE Epilepsy's website! This is one of the many ways you can earn raffle entries to increase your chance of winning the trip to NYC to see Hamilton on Broadway and meet Miguel Cervantes! Videos are due by the end of the day on September 9!
---
CURE Epilepsy Discovery: Developing Precision Medicine Treatments for Genetic Epilepsies: Present Challenges, Recent Scientific Advances, and Future Prospects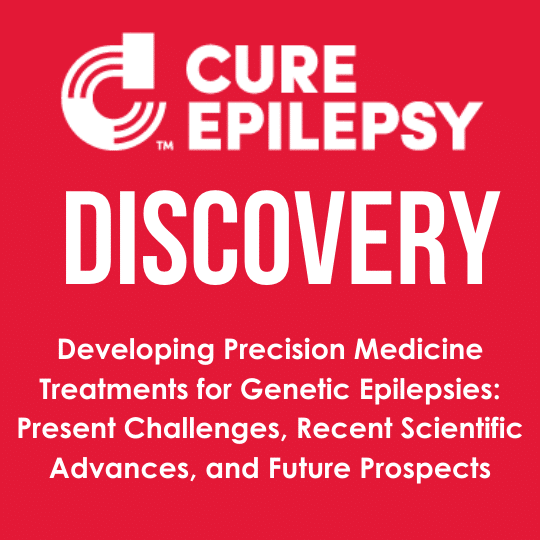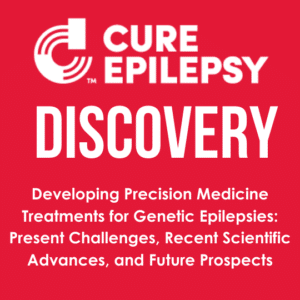 Our latest Discovery discusses precision medicine as it relates to epilepsy. Precision medicine is "an emerging approach for disease treatment and prevention that takes into account individual variability in genes, environment, and lifestyle for each person." This concept is being applied to genetic epilepsies, but significant challenges have limited the rate at which basic science has translated into new treatments. Numerous patient advocacy groups, professional societies such as the American Epilepsy Society, governmental institutions, and non-profit funding agencies such CURE Epilepsy, have collectively called for a coordinated and systematic approach to developing new epilepsy treatments. Progress stemming from this call to action could bring a new age of treatments for those with epilepsy, shifting from observational experience to data-driven and patient-centered precision therapy.
---
Webinar: The Effects of Exercise on Epilepsy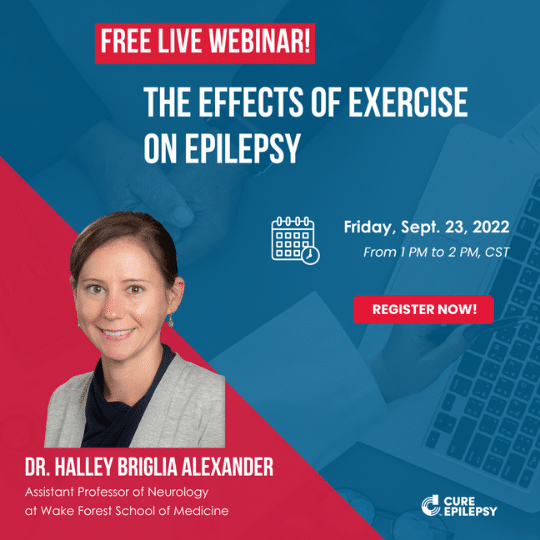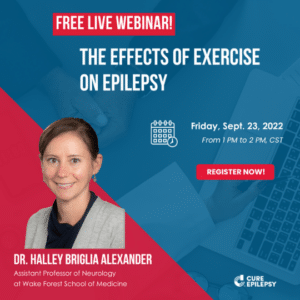 Have you ever wondered how exercise may impact your epilepsy? Join us on Friday, September 23 at 1pm CT for a free webinar that will explain the difference between exercise and physical activity, summarize the health issues faced by many people with epilepsy and discuss who may benefit from physical activity. Viewers will also hear the current consensus among medical professionals on the safety of different types of physical activity and exercise for people with epilepsy. Finally, viewers will learn practical tips for how to safely engage in physical activity for those living with epilepsy.
---
CURE Epilepsy Cares Comes to Cincinnati
CURE Epilepsy CARES (Conversations About Research in Epilepsy & Seizures) is a free, educational event for patients, families, medical professionals, researchers, and all those touched by or interested in learning more about epilepsy. Join us in person on Saturday, September 24 at 10am ET at the University of Cincinnati Gardner Neuroscience Institute. At the event, Cincinnati experts, including Dr. Michael Privitera, the Director of the Epilepsy Center, answer your questions about cutting-edge research and epilepsy treatments.
---
Epilepsy Awareness Day at Disneyland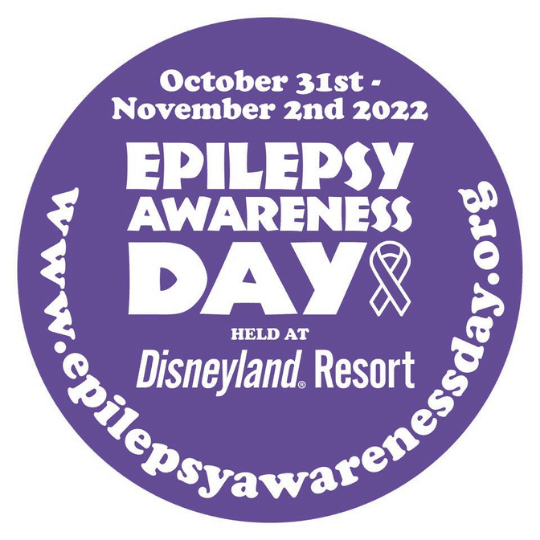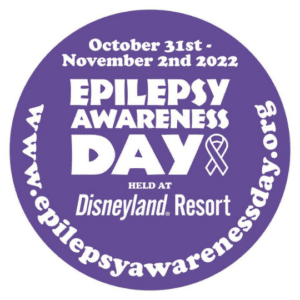 CURE Epilepsy is excited to join the organizers of Epilepsy Awareness Day at Disneyland (EADDL) this fall on October 31 – November 2. This event includes a free 2-day expo where attendees can learn from some of the leading epilepsy professionals from around the US about the latest research, technological advancements, epilepsy services available to those living with epilepsy and their loved ones, and much more. The event also features an optional third day at Disneyland Park in California where thousands of attendees celebrate Epilepsy Awareness Month. Join CURE Epilepsy at our booth and learn more about us and stay tuned for more information about CURE Epilepsy's special educational sessions at EADDL.
---
What's New from the Seizing Life® Podcast
Seizure Dogs: Predicting Seizures and Providing Comfort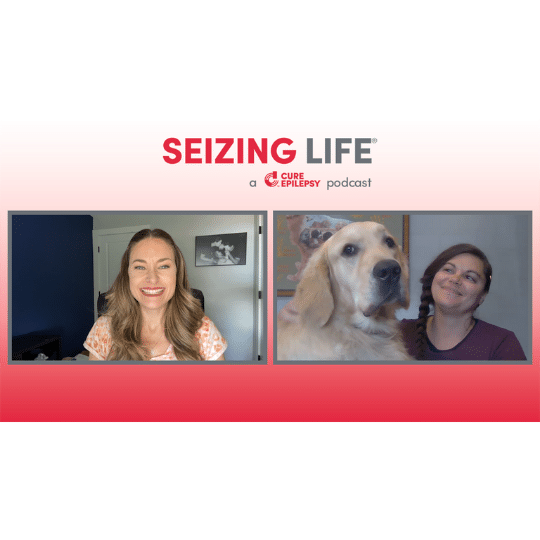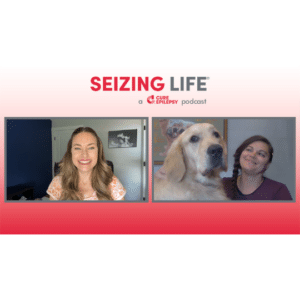 Jessa Kenworthy of 4 Paws for Ability provides everything you always wanted to know about seizure alert dogs and how they serve those living with epilepsy.
Medical Cannabis: A Life Changing Journey for Mother and Son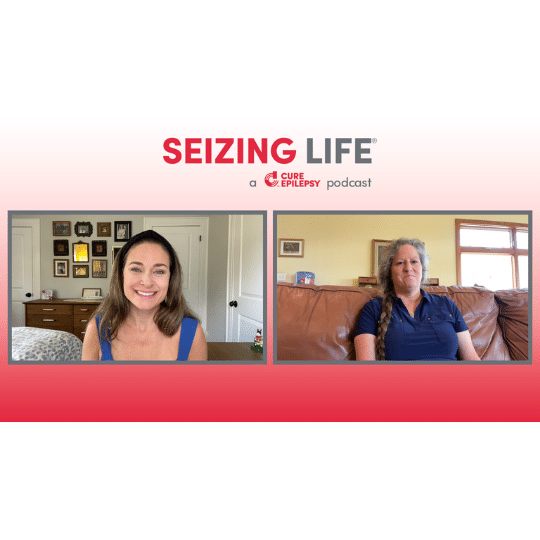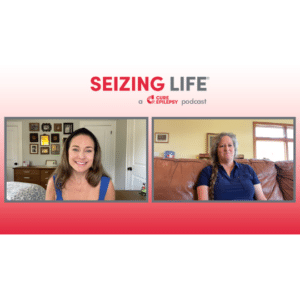 In this episode, we take a look at medical cannabis from the perspective of a mother, an advocate, and an educator with a master's degree in Medical Cannabis Science and Therapeutics  – and in this case, they are all the same person.
Watch these and all of our upcoming Seizing Life episodes here. And don't forget to tune in for our 100th Seizing Life episode which will premiere Wednesday, October 5!
---
The CURE Epilepsy Store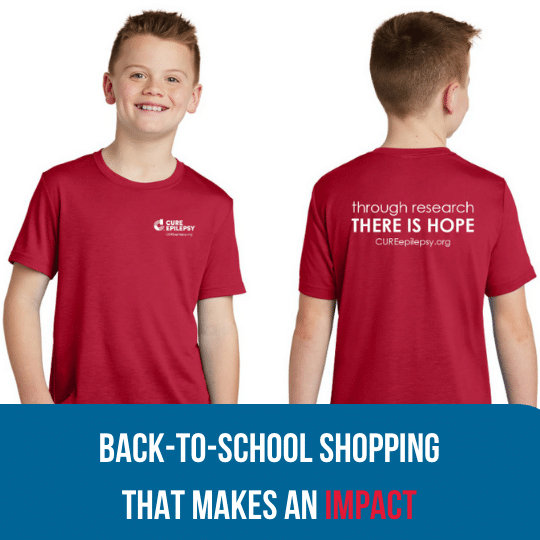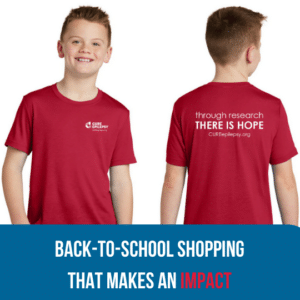 Behind on back-to-school shopping? Purchases from the CURE Epilepsy Store can help spread awareness and get you those last-minute necessities like water bottles and t-shirts!
---
Please mark your calendar for the following key dates in the epilepsy community:
September – Seizure Dog Awareness Month
October 19 – SUDEP Action Day
November 1 – International LGS (Lennox-Gastaut Syndrome) Awareness Day
November – Epilepsy Awareness Month
December 1-7 – Infantile Spasms Awareness Week
1 in 26 individuals will be impacted by epilepsy in their lifetime.
Each person has their own story.